Most Realistic Apple iPhone Estimate Comes from Credit Suisse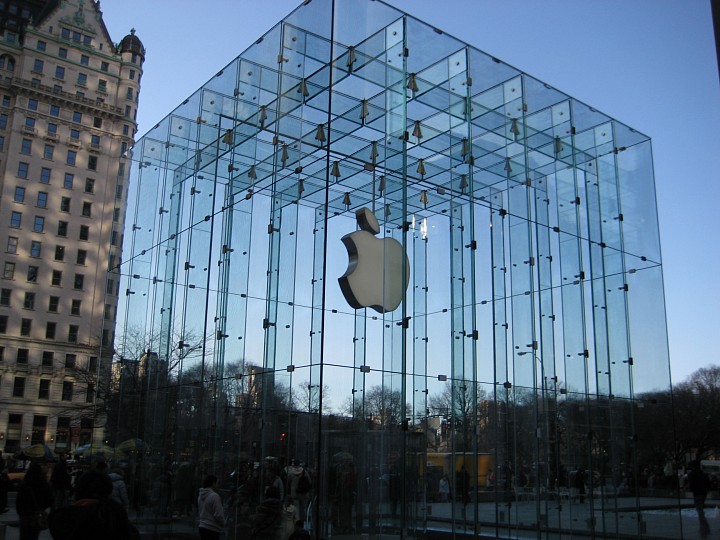 Alright, so now I finally arrive at Credit Suisse. Their figures on iPhone shipments match my own assumptions, however I'm a little more bearish on F/X than they are. Nonetheless I think everyone is holding their breath as we wad through the next three months. The weakness to sales more or less gets capped at around -10% to -12% shipments year-over-year. I wholeheartedly agree with this assessment from Credit Suisse, but the last bit of the puzzle in the second half is further currency weakness. That however becomes a far more visible theme after we pass through the March FOMC meeting. But until then, we will have to focus more on the fundamentals and de-emphasize macro.
Credit Suisse offers a fairly realistic appraisal for rest of year and reiterates its $140 price target:
We now project iPhone units at 45.6mn in March (-25.4% yoy, -39.0% qoq). However, for the calendar year, we forecast 202.0mn units (-12.8% yoy). While we see a subdued iPhone cycle for the next few quarters, we believe units will recover to 228.1mn in CY17 and remain constructive LT given installed base growth, high retention rates and a normalization in replacement rates. We believe we now have a handle on the degree of GM erosion over this subdued iPhone cycle. This, we believe, provides a baseline CY EPS estimate of $8.92, meaning incremental downside risk is capped at ~$89.
Yeah, for the most part I have to agree that the high $80s is where the selling slows. I could imagine Apple investors piling back into the stock once we trade at around $85 to $89. That being the case, my iPhone estimates are 204.78 million units, which is slightly higher than the Credit Suisse estimate. That being the case, I think I'm starting to close in on the low-end of the consensus range, which is probably where Apple will ultimately land by end of the current fiscal year. Of course, I'm a lot more conservative on my currency estimate, but after the month of March, the dollar is a little easier to predict due to Fed policy and economic data. My price target is a lot lower than CS, but I'm really trying to capture the low point rather than the mid-point of the year. I'm skeptical of the stock reaching its all-time high over the next 12-months given the limitations of the time frame.
That being the case I continue to reiterate my $87.15 price target and sell recommendation.