eBay Is Cheap and Its Great for Value Investors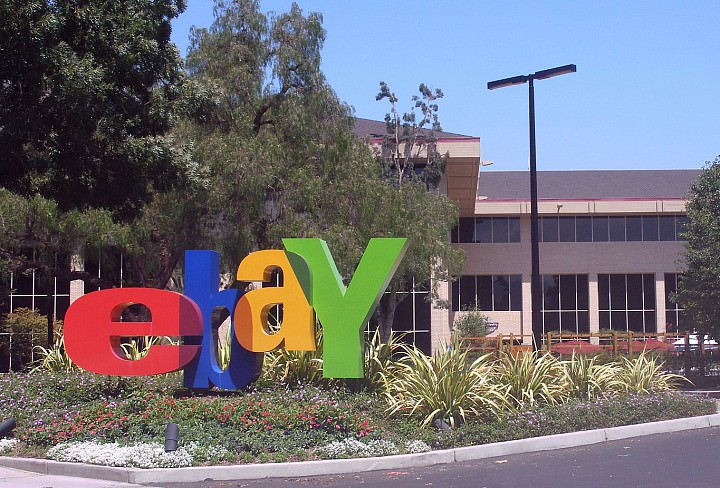 For the most part, I wouldn't call eBay a faster moving horse among the various tech opportunities out there. However, the company's valuation has come down a lot, and there's potential for the stock to recapture some of its valuation assuming the market prices back in a healthier valuation post the separation of PayPal. After all, the biggest driving point to separating both businesses was to recapture some of the value that was being left on the table. It's not as difficult to create a compelling growth or value case for the two separated entities, but for now, I'm going to focus on the marketplace as opposed to the payment service.
In the past couple quarters, currency headwinds have mitigated top line growth. I don't adjust my estimates higher to reflect constant currency, because it wouldn't be comparable to the years in which eBay reported better revenue as a result of a weaker dollar. That being the case, constant currency growth is good for measuring the relative volume up-tick, which eBay will likely sustain at a mid-single digit growth rate.
I still anticipate currency headwinds going into 2016, so maybe there's some discrepancy in my view as opposed to other analysts. The low single digit growth rate makes it heavily prone to swings in the currency markets, which is perhaps the primary basis by which investors are discounting some of the growth assumptions offered by sell side analysts.
That being the case, there's a lot of hype when pertaining to the competitive pressures eBay may face. It's worth noting that eBay provides a lot more marketing in its listings and better visibility for well-established eBay merchants. That being the case, the company doesn't have any notable catalysts in the near-term to make it the most compelling recovery play, but at the same time it also trades at a cheap enough valuation to merit the attention of value investors.
RBC analyst Mark Mahaney mentioned in a report that was released on Monday:
Maintain Sector Perform Rating & $30PT– Our PT is based on applying a 14x P/E target multiple to our '17E Non-GAAP EPS of $2.11, which we view as an appropriate target given our estimated EPS growth outlook and the stock's current multiple. We're modeling a 3-year EPS CAGR of 8% ('15-'18). The key investor decision remains whether eBay is a Cash Cow, a Cash Cube (as in the melting kind), or potentially recovering Cash Cougar. Our Sector Perform rating is based on the belief that one of the first two is the most likely. While we agree the company is unique given its deep pool of sellers (25MM) and listed products (800M), we think eBay will continue to face increasingly powerful competitive headwinds (mostly Amazon). We view sentiment around EBAY as mixed to negative but at 14x 2016E P/E A LOT of risk is priced in.
Mark Mahaney is one of the most reputable analysts on Wall Street, so I'm going to back him up on the valuation component. He's pretty conservative on both the valuation and estimated earnings per share figure. He anticipated slightly less profitability than the street consensus, but arrived at a fair enough valuation to make a fair case.
I'm anticipating the company to report in-line in terms of EPS for the full duration of the year. It's mostly due to eBay's stable track record of meeting the consensus but generally never exceeding the estimate range or falling too far below. I arrive at a much higher valuation than Mahaney after adjusting for both the historical multiple and relative value when compared to tech peers.
I'm initiating eBay at conviction buy and offer a price target of $34.18 (17.29 times earnings). I anticipate the valuation to recover with the broader market and anticipate investors to price the stock at a higher premium given the risk/reward dynamics heavily favoring the bulls. While competitive and F/X risk will likely hang over the heads of investors, I just can't find a more reasonably priced company within the e-commerce vertical with the exception of Alibaba.