Intel Is Worth $38 Despite Weakening Commentary From Analysts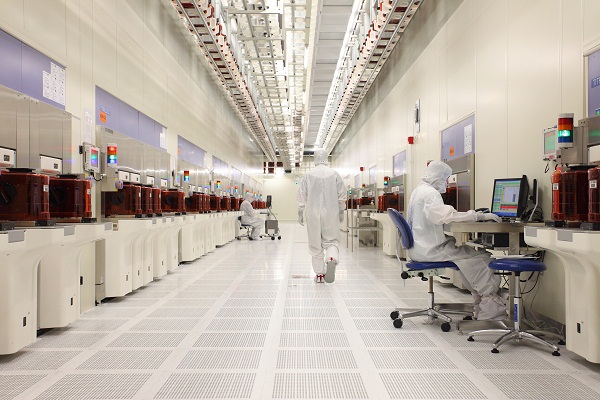 UBS released a report on Intel today mentioning that further weakness in PC shipments should be expected. Needless to say, I think the weaker cyclical trends in PCs is tied to the rapid adoption of mobile/tablets. However, tablets aren't a complete replacement for full-function PCs but have certain capabilities that make them admittedly more desirable in certain circumstances.
Without the development of further technologies into PCs the conventional PC space is screwed.However, given the rapid uptick in developments pertaining to immersive computing, i.e. virtual reality and convergence of graphics technologies in that specific space, I'm still a little more upbeat on PCs in general when compared to analyst consensus commentary.
UBS lowered its price target from $36 to $35, they peppered their report with tons of insights pertaining to the DCG segment, and how it will offset the weakness in client PCs:
We now estimate Intel reports 1Q16 results at the low end of its revenue outlook with 1Q16 client PC sales -13% QoQ, and compares to the UBS PC shipment forecast of -23% QoQ. Taiwan notebook ODM monthly unit trends through Feb '16 imply 56% unit coverage for Q1 vs UBS forecasts. We currently model for 62.6% gross margin in CY16, but note that higher depreciation from the Dalian NAND fab and any incremental softness in PC demand could impact this by 50-150bps. Our new 2016 and 2017 EPS estimates are $2.25 and $2.50 compared to $2.40 and $2.65 previously.
Since the DCG group has higher EBIT margins then client computing, the business should sustain EPS growth over the long run. I anticipate CCG -5% y/y whereas DCG to sustain 15% revenue CAGR. I'm a little more optimistic on PC revenue when compared to analyst consensus as Intel is expected to launch more high-end Intel CPUs with the product stack shifting to 6, 8, 10 and 12-core variants in the Broadwell family. The impact on ASPs should be significant in CCG, therefore, not all is lost for Intel this year.
Furthermore, Intel has made in-roads into various data center specific technologies and NAND storage. I anticipate that mobile base stations will shift packet processing to data centers in the near term, which expands the TAM quite considerably for DCG. Furthermore, NAND storage continues to grow at the detriment of disk hard drive manufacturers like Seagate and Western Digital. All of this points to Intel sustaining DCG growth above 15% over the long haul.
However, winning mobile modem designs in Apple's upcoming iPhone isn't going to be a major needle mover. UBS estimates that $.06 in incremental EPS impact in its base scenario. However, given Intel's sensitivity to earnings figures, a modest improvement to the profit line is enough to get investors excited assuming Intel can exit it's low-growth phase, which started back in 2010. I'm anticipating DCG trends and better than expected CCG figures to drive upside in the stock this year.
I'm projecting diluted EPS of $2.35 (5.59% y-o-y) growth, which compares to UBS' revised estimate of $2.25. Like usual, buy side analysts just like myself are more optimistic when compared to the street. I don't think my optimism is unreasonable however, and find the re-rating by analysts on the sell side provides extra room for Intel to deliver results above consensus, as such I maintain my price target of $38.79.