Apple's 2016 Fiscal Year Provides Little Visibility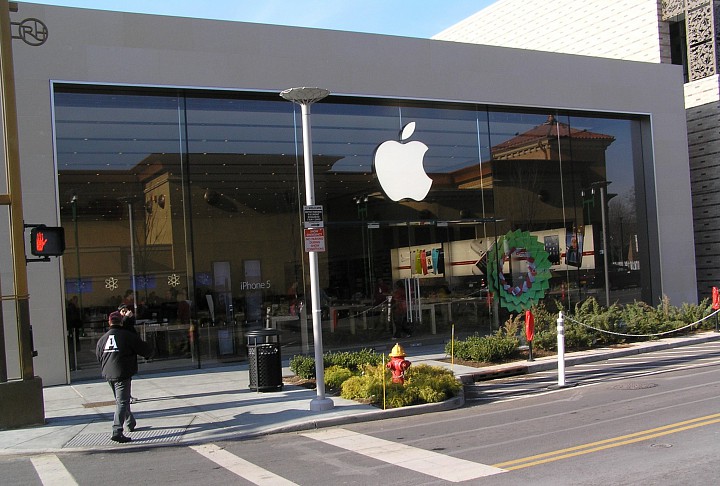 Next up in my series is the commentary from RBC Capital Market as they maintain their price target at $130 but revise their full-year EPS estimate from $9.36 to $9.33:
AAPL reported an in-line Dec-qtr and guided Mar-qtr better than buyside expectations (but below street). Stock saw a negative reaction after hours reflecting: 1) macro concerns, a huge shift in tone as AAPL sounded more susceptible to China macro vs. 90-days ago, 2) Services disclosure: fear is are they doing it because iPhone units are ex-growth? Fundamentally, iPhones tracked expectations for Dec-qtr and Mar-qtr is expected to see ~20% unit decline reflecting tougher compares and muted "s" cycle. Positively, gross-margins held in with Dec-qtr at 40.1% and Mar-qtr was guided towards 39.0-39.5%.
In other words, there's a lot of uncertainty in financial models this upcoming quarter in general. As RBC noted, Apple reported outlook that was better than buy side models (mine included), but did worse than sell side consensus. Heck, the problem with inflection points is that they're hard to anticipate and create accurate projections for. 
In other words, it's through these periods of inflection where uncertainty is maximized and sentiment is the weakest. I think the compares remains an interesting argument, but I still anticipate the usual seasonal weakness to sales. Of course, my argument centers around demand being negatively affected by higher pricing and FX headwinds likely to worsen toward the back-end of the year. That being the case, there's no denying that Chinese unit shipment growth will slow considerably given management guidance. To what extent is hard to ascertain, but given the heightened competitive dynamics within China and rising iPhone prices I walk away with the impression that units will continue to decline from Q2'16 by another 10 million to 40 million for both Q3'16 and Q4'16. This is in-line with prior year seasonal trends of 22% sequential decline.
Maybe I'm wrong or RBC is wrong or everyone is wrong and that's exactly the problem. When everyone is wrong and visibility drops – the stock drops.
I continue to reiterate my sell recommendation and $87.15 price target.