Buy Wells Fargo Ahead of a Short Cover Rally?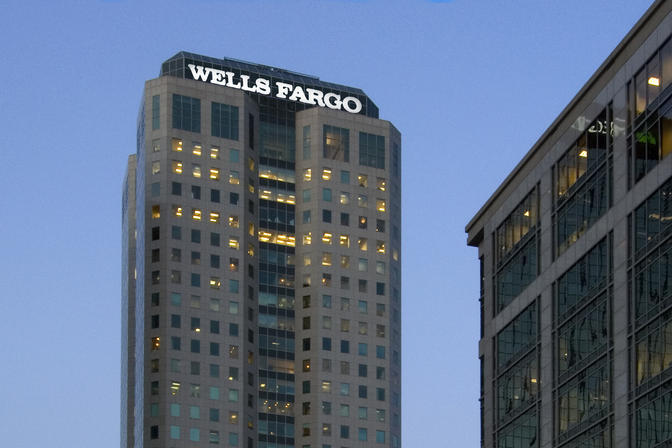 While, it's quite unfortunate that Wells Fargo gets caught up in a corporate scandal pertaining to millions of customer accounts, it's worth noting that the financial impact isn't going to be that substantial. That being the case, I'm not saying buy and hold Wells Fargo shares right now, as the recent corporate scandal isn't the primary reason for concern, but rather the quality of its loan balances. A couple months back (can't recall which sell-side note), analysts were concerned about the quality of its portfolio, as its lending portfolio could carry higher risks thus resulting in higher allocation towards its loan loss reserve (LLR).
However, a short-term entry into the stock could make sense.
The recent scandal gave justifiable conviction to start dumping shares in the once stalwart banking franchise. Being a Wells Fargo customer myself, I find it somewhat surprising that unnecessary/unwanted accounts were opened.
Here's a brief excerpt from WSJ:
The San Francisco bank has been on the hot seat since news spread that up to 2 million unwanted or fictitious customer accounts were opened by its employees in an effort to meet sales goals. The bank fired 5,300 employees over a five-year period and earlier this month entered into an enforcement action and paid a $185 million settlement to two regulators and a city official.
The fine seems relatively modest, but perhaps on-going investigations will result in more fines. That being the case, the degree of severity is much less severe than other recent scandals like J.P.Morgan's London Whale incident, or Goldman Sachs Abacus deal. So, I'd be wary of igniting further negativity, or invoking greater skepticism. That being the case, all of the easy money had already been made by the shorts, as such investors should observe the situation closely, but should not chase the recent stock declines.
The analysts at Credit Suisse have made some recent model revisions to earnings/sales for FY'16/'17. The increases in litigation expenses aren't material enough to alter EPS/revenue figures over the next 12-14 months.
Here's a brief excerpt from Credit Suisse's research note (released today):
On September 8th, Wells Fargo announced $185mn in settlements with the CFPB, the OCC, and the office of the LA City Attorney related to allegations regarding the bank's sales practices. It is increasingly clear that neither the settlement nor the policy actions taken since, will put the related issues to rest. To reflect the heightened risk and related costs, we are reducing our 2017/2018 estimates to $4.00/$4.30 per share (old: $4.15/$4.45, see detail below). Factoring in our estimate reduction as well as an increase in the discount rate in our DCF model, our target price is now $50 (old: $56).
Absent of any additional negative earnings catalysts, it's worth considering a short-term entry into the name. I'm anticipating a modest short cover rally in the next week, as the headlines painted a fairly negative narrative.
While, I can acknowledge that Wells Fargo has a long road ahead, the markets are fairly predictable when it pertains to short-term price fluctuations. As such, a short-term buy and sell strategy might work here, but maintaining WFC as a long-term holding is inadvisable.
I'm reiterating my hold rating on Wells Fargo.