Why I'm Not So Hot on Goldman Sachs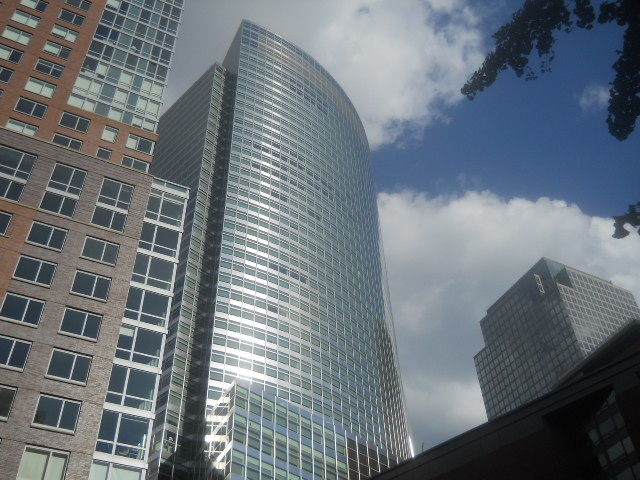 Goldman Sachs got hacked apart coming out of earnings. For the most part, expectations were muted, but the lack of visibility and reasonable conviction by the management team on the conference call was somewhat indicative of a more challenging environment. Nonetheless, the comps got a little difficult to work with due to the impact from litigation, which sapped out $6.54 in terms of EPS for the most recent fiscal year. The client execution also struggled on the most recent quarter as the revenues in that segment declined by 22%.
Going forward, I'm not really a huge fan of Goldman Sachs due to the weakening environment for execution and the hazy visibility on asset flows when pertaining to the bank. Nonetheless, the company could recapture some weakness in sales if they were to mitigate some costs, but there's a limit to which Goldman could realistically improve its margins.
RBC Capital Markets came out with a fairly cogent and sober report in which they cite significant weakness to current  sales/earnings:
In this note we reduce our 2016E EPS forecast by -11% and 2017E by -5%. We have reduced our revenue growth forecast to +1% (ex I&L) vs +5% previously given the high base for M&A and equities and have assumed a slight recovery in fixed income. One of the key features of 2015 was very good cost control with Non Compensation expenses excluding litigation falling 4% over the year. This was helped by the non-reoccurrence of certain other one-offs in 2015 but still we would expect a slight reduction in non-compensation which is impressive. We have forecast non compensation costs to remain flat in 2016 and grow +3% in 2017. It is hard to see costs coming down further from here. On the compensation ratio given a headline reduction in revenues of 2% and staff hiring the ratio increased in 2015 to 37.5% vs 36.8% in 2014. GS saw a 8% increase in staff YoY in 2015, half of which was in regulatory, compliance and IT and the remainder in areas of business growth especially Investment Management.
For the most part I have to agree with RBC Capital Markets on both the lack of expense leverage and potential challenges to near-term revenue. Of course, this could change on the fly assuming equity markets rapidly recover, but then again it's not clear whether asset flows will actually move in GS favor. After all, competition within the asset management space has stiffened in recent years with banks like JPMorgan and Morgan Stanley making steady improvements in assets under management. One area that could sneak-up Is the Investment Bank underwriting assuming IPO volume starts to pick-up in response to a healthier market environment.
But when considering other alternatives, I still walk away with the impression that other banks offer much more expense leverage and better exposure to different banking opportunities. Going into 2016, I believe JPMorgan and Bank of America offer the best upside among the large universal banks. The exposure to consumer credit has been a solid tailwind for both of these other banks, which kept sales momentum intact. The corporate banking side of things become more difficult in this environment, and even if a recovery were to materialize, the impact on BAC's and JPM's P&L would be more meaningful than in the case of GS.