Should You Buy Tesla Motors?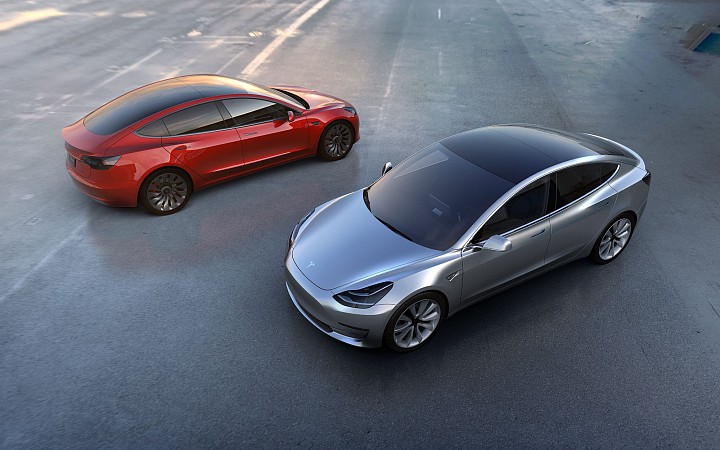 Tesla Motors remains one of my more controversial ideas in 2016, despite the healthy order volumes for the Model 3. I anticipate that the incremental investment into CapEx will translate into better execution upon the launch of the Model 3 as it's equally important to sustain enough production to meet orders otherwise Tesla runs the risks of missing customers over a five to eight-year product replacement cycle.
The commentary among the sell side wasn't that supportive, and there are still on-going concerns among analysts when pertaining to the break-even of the Model 3.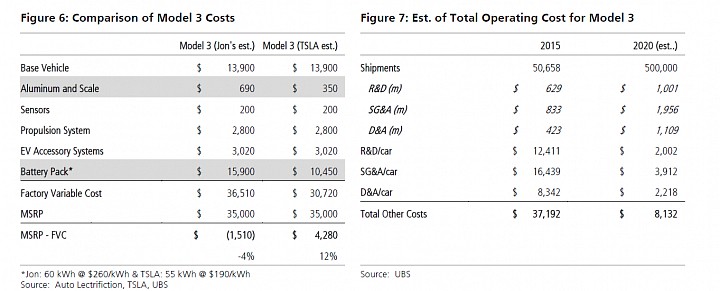 Source: UBS
While, Tesla management does mention that the company's profitability will likely exceed expectations for battery pack costs, the consensus is still hesitant to model gross margin assumptions above 20%. I more or less view the risks of pricing as a minor headwind to sentiment. It's not yet clear whether Tesla will be able to meet unit break-even at a base model price of $35,000. However, healthy unit economics seem feasible above $40,000 and since many won't buy the base model anyway, I view the risks posed by early cost estimates to be mitigated with higher ASPs.

Source: Alex Cho

I have built a revenue model for Tesla Motors over the next three-years, and I walk away with the impression that the company will deliver healthy growth rates assuming 900k in annual production is attained by the end of 2020. I believe Tesla will ramp its capital plan even further beyond the 50% increase, which is why I factor higher dilution. By the end of 2020, I'm anticipating non-GAAP revenue of $48.25 billion and GAAP revenue of $36.88 billion. The difference between GAAP and non-GAAP has to do with lease accounting, and revenue recognition of deferred payments.
While I would love to include my other financial estimates, it would make the article quite long in the tooth. I arrive at a price target of $232.92 and maintain my buy recommendation. I believe the stock is somewhat undervalued despite the heightened risks of ramping production to 1 million annual units.I still believe reaching a million in production is attainable. So, investors should stay the course here.