Key Takeaways from Amazon AWS Summit 2016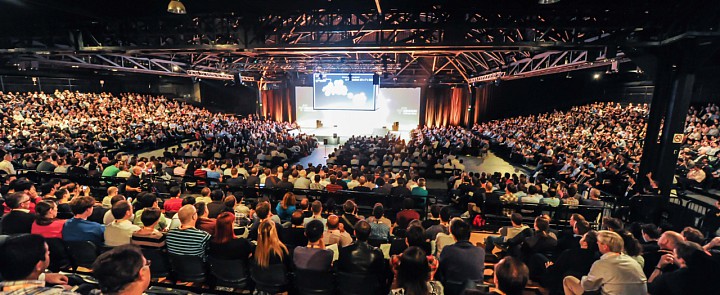 The AWS summit 2016 occurred on August 10th to 11th, and for the most part we saw some new product introduction that will enhance the user experience for Datacenter administrators. More specifically, Amazon announced the Elastic Load Balancer, which is set to drive substantial improvements at the application level for balancing workloads. As such, I believe the company is in a better position to retain its market position, as the level of portioned resources for both lower and higher priority applications translates to better control over network resource spikes, which translates into cost savings as the cloud provider has positioned itself to provide cloud in a native environment despite operating out of the cloud.
Amazon announced a new data streaming service, which is referred to as Amazon Kinesis Analytics. The new service makes more data more readily available without needing to develop separate database software as information within the AWS server is retrievable via MySQL. The company is introducing new incremental services to keep the product relevant, as AWS isn't competing purely on price, but via a superior feature set that helps differentiate it from competing IaaS platforms.
Furthermore, I continue to reiterate my positive stance on AWS, as I anticipate that new feature additions should translate into better retention despite the mounting competition from competing hyper scale cloud providers like Azure and Google Cloud. Private hybrid cloud may transition towards more of a pure cloud transition for some of the larger enterprises assuming AWS is able to develop incremental technologies that allow AWS to operate as if it's in a native datacenter environment despite operating purely out of the cloud. While there are still some technological hurdles and concerns over data security/sovereignty, I believe AWS will sustain its lead out of the prevailing peer group.
Morgan Stanley analyst Brian Nowak releases a sell side report in response to the AWS Summit. Here were some of the highlights from that report:
We first noted the absence of any major AWS price cuts to the flagship EC2 or S3 products. Dr. Werner Vogels, CTO of Amazon.com, spoke about the growing breadth and depth of AWS's product offerings as well...underscoring how AWS's game plan (in our view) is to build a complete set of technologies and applications to help SMBs and large enterprises operate in the cloud. Dr. Vogels also emphasized AWS's focus on helping companies migrate their data and applications to the cloud, particularly large enterprises.
While I don't offer a specific price target on Amazon at the present moment in time. I believe recent momentum in stock prices should translate favorably to the tech peer group. Furthermore, Amazon's continuous execution and sustained profit ramp meaningfully reduces concerns over agency risk. The continued emphasis on international expansion, healthy North America e-commerce trends, and ramping profitability in the AWS segment sustains both the growth and margin hypothesis that I have illustrated on numerous instances in the past. While the AWS Summit didn't provide a whole lot of incremental insight, I anticipate heightened optimism once the Re: Invent Conference 2016 commences in November and December. Until then, the most meaningful catalysts is sustained profit ramp on the quarterly earnings conference, and international e-commerce data most notably in India.
I reiterate my buy rating on Amazon.