BlackBerry Update: Here's what To Anticipate Next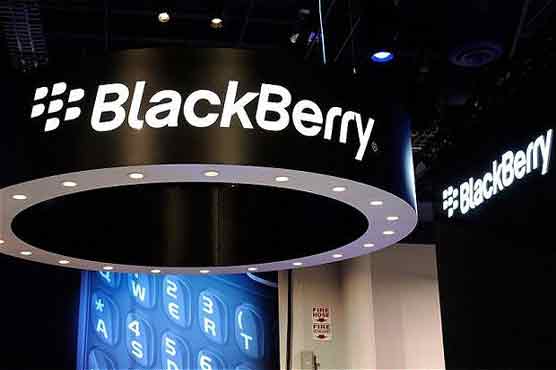 While I have yet to rework my financial model in response to BlackBerry earnings results, the analyst consensus continues to reaffirm a cautionary stance with some upside to long-term fundamentals, but near-term weakness to sales/earnings reaffirming why investors should stay away from the name altogether or even contemplate a short position on the company.
That being the case, I'm a little hesitant to join the bear camp on BlackBerry entirely, given the strong cash position and optionality for upside in the software segment, which is unlikely to materialize into strengthening revenue comps until the FY'18 timeframe. However, buying low and selling high only works when you time a reasonable entry and aren't a bag holder for considerable losses, which basically means that anyone willing to buy back BlackBerry would be catching a falling knife until stability in core fundamentals and an abatement to macro-driven equity selling.
Here's what Morgan Stanley analyst James Faucette mentioned in response to BlackBerry's earnings report/call:
Even as overall revenue growth has remained elusive, the company has been able to continue to generate cash. With a $2.5bn cash balance ($1.25bn net balance or $2.25/share), no projected cash flow drain and an ability to call the outstanding convertible bond in November, BlackBerry should still have meaningful financial flexibility (to make acquisitions, call their expensive outstanding debt, etc).
Revising estimates lower on top line, higher on bottom line. Our 2Q17 and FY17 revenue / EPS estimates are now $393mm / ($0.05) and $1.58bn /($0.17) from $422mm / ($0.06) and $1.70bn / ($0.29) respectively. Our revenue estimates decline on worse than expected device sales partially offset by better than expected software growth.
Yep, I'm also going to revise estimates lower, though I'm not certain if my estimate will compare to Morgan Stanley's, I feel fairly compelled to anticipate further deterioration in core business units that cannot be offset by growth categories, and question recent comments by management pertaining to cost-reduction efforts. That being the case, the business does have solid balance sheet fundamentals, and cash burn is no longer a material driver to poor market sentiment.
Rather, it's anticipating the key inflection point whereby revenue/growth will accelerate thus investors can make a compelling case on the basis of growth/momentum as opposed to deep value. Deep value is underperforming in this environment, and until an inflection point in revenue materializes, I believe avoiding BlackBerry altogether would be most prudent. After all, if investors were to bet against the name, there's no telling when BBRY could initiate a large share repurchase program, gets acquired, or acquires additional revenue/margin accretive business units that could lead to a fundamental shift in P&L over the next year. If any of those kind of "major" events were to occur, the stock would immediately move higher, thus resulting in another short cover rally. As such, it's better to wait and see to look for a deep value thesis than to pile into the short side of the trade, because there's very limited visibility on pricing events going forward.