Netflix Hype Dies Off: It's Now A Second Half Story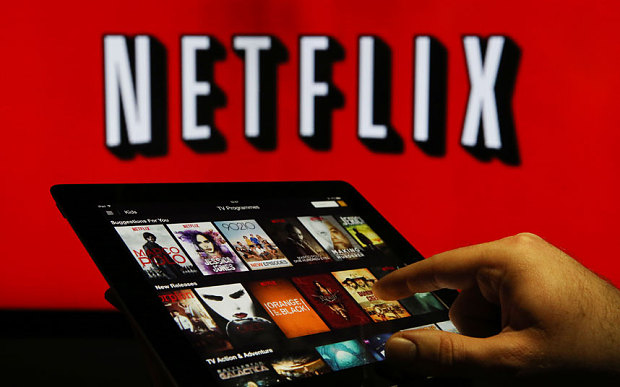 Netflix had a troubling quarter. On one hand, everyone had expectations for some acceleration on domestic subscriber growth even if the y/y percentage was to drop. In other words, the number of subscriber acquisitions declined from prior year on a whole number basis, which implies troubling metrics on subscriber penetration following the implementation of pricing increases for the subscription tiers. Of course, I'm not about to switch my stance on the company or anything, but until subscribers are grandfathered into the higher prices over the next couple quarter the sales growth rate won't accelerate.
The company reported revenue of $1.957 billion, which fell below expectations of $1.97 billion. The company reported EPS of $.06, which hardly matters as the company's burning cash. The EPS estimate compared to consensus expectations of $.03. the reported beat on diluted/basic EPS didn't do a whole lot for the company as evidenced by the 7.84% drop in the stock.
I've cautioned readers in the past on NFLX volatility. It's quite literally a roller coaster with bigger peaks and valleys than many other large cap tech peers. The only other comparative examples that come to mind are Alibaba, Tesla Motors and Amazon.
The post earnings interview centered heavily around content title releases and international roll out. The company's guidance on international subscriber growth of 2 million was less than stellar and implied significant deceleration. This impact will likely get mitigated upon the release of more foreign originals and the introduction of services in more markets. Furthermore, the company plans to raise capital via the bond market by the end of 2016.
Needless to say, competition is heating up with Amazon spinning out a standalone subscription for Instant Video. I don't have a whole lot of commentary on that yet, but basically this move isn't really surprising.
Ted Sarandos (content officer) mentioned that they're not interested in live streaming. It's not surprising given the behavior of online audiences differing from cable broadcast. Furthermore, I don't anticipate Netflix to transition to live sports content for a while. They're open to the idea, but it's not a huge priority.
Likewise, I don't think the internet is ready for live broadcasting of events. I've taken on this stance with regards to Twitter as well, and I anticipate forays into live broadcast to be a five to ten-year story undertaken by pre-existing broadcast networks like CBS or Fox.
I still like Netflix and I think buying at these lower levels make sense. I may have to adjust my model on earnings for the current year as subscriber growth is decelerating. There could be back-half catalysts to this, so I'm not giving up on this company. Furthermore, I believe long-term growth in international subscribers will surprise to the upside given enough time, as I have laid out in this article.
That being the case, I plan to lower my price target this week. I'll be publishing sell side commentary with regards to Netflix as well.
I can't imagine the stock gaining momentum without re-acceleration of growth in 2H'16. I believe pricing will offset slowing subscriber gains with 2017 a better year for international sub additions due to rollout into new markets and new foreign originals. Content releases will need to ramp at a faster pace to sustain subscriber growth, and I believe management is aware of this. Execution risk remains elevated this year, but with management resetting expectations lower, there's less risk of an earnings miss in the next quarter.
I reiterate my buy recommendation and see room for bargain hunting at these lower levels.