Snap Inc. Price Target Initiated at $24 over at J.P. Morgan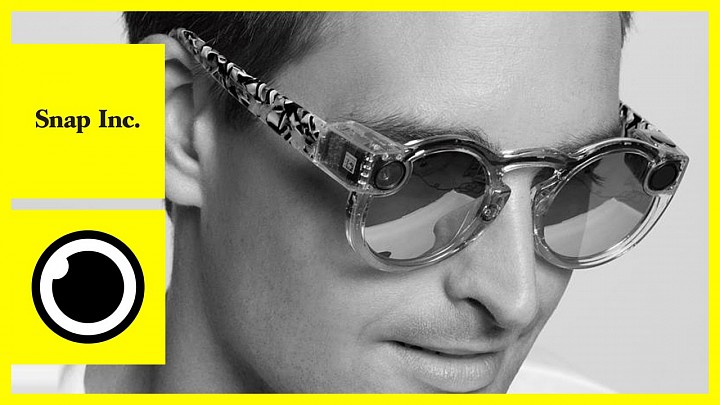 Doug Anmuth from J.P. Morgan initiated his recommendation at neutral, with a price target of $24. The commentary from J.P. Morgan weighs in some of the risk factors cited by some of the other analysts a little more, but the research seemed fairly well reasoned.
Anmuth mentions that user growth ramp could move considerably higher, but weighs in on some of the challenges Snap Inc. may face along the way:
Snap's philosophy on users is that not every user is worth having. This is because ad spend is concentrated in a few markets. The cost to serve a user in a developing market also may outweigh the ad opportunity in that market. Furthermore, Snap does not want to dilute the user experience in any way for the sake of DAU growth. The Snapchat app uses a lot of data and requires a high level of cellular connectivity to function well. It is also not available on lower end phones.
We do not expect Snap to actively manage user growth, for example, by making it easier or less data-intensive to use. We believe Snap will emphasize engagement over DAU growth and sell its smaller but arguably more valuable user base as a key value proposition.
Furthermore, the analyst at J.P. Morgan dive into the discussion on Instagram versus Snapchat:
Competition from FB might curb Snap's growth potential. Potential new users may perceive that Snap's main features are already part of Facebook and Instagram, which may keep them from using the platform. The slowdown in Snap's 2H16 DAUs corresponds with the launch of Instagram Stories. Snap added no new DAUs the month Instagram Stories rolled out, and added 9M DAUs in the 5 months after vs. 30M in the 5 months prior (Figure 31). Snap acknowledged that competition may have contributed to slower growth in 2H16, though there were also other factors, as discussed previously.
Increased competition could also decrease advertiser interest in Snapchat over time if it limits the scale or engagement of the user base, though we also believe Facebook is already helping to standardize vertical video ads through Instagram Stories, which could be a positive for Snap.
Finally the analysts J.P. Morgan discuss their value model:
Our year-end 2017 price target of $24 is derived using an average of; 1) 2018E revenue multiple; 2) 2021E EBITDA multiple discounted to 2018 value; 3) 2021E free cash flow multiple discounted to 2018 value; and 4) a discounted cash flow analysis. We utilize a blended approach for a few reasons. To begin with, the only multiple we can compare Snap on in the near term is revenue.
This is because it is not expected to be profitable until 2019. We do not believe a revenue multiple by itself reflects Snap at a more steady state. It is also not apples-to-apples with comps we use that are at more mature stages. Revenue alone also ignores profitability. We believe that discounting our 2021E EBITDA and free cash flow valuations to 2018 enterprise values addresses near-term profitability challenges while avoiding the terminal value issues associated with DCF.
The analysts at JPM mentioned much more in their research report, but for sake of brevity I only included the highlights.
I continue to reiterate my hold recommendation on Snap Inc. but will publish my financial model, and recommendation following intensive review of growth/cost drivers and user engagement trends.