Netflix Cancellation Rates Weigh on Shareholders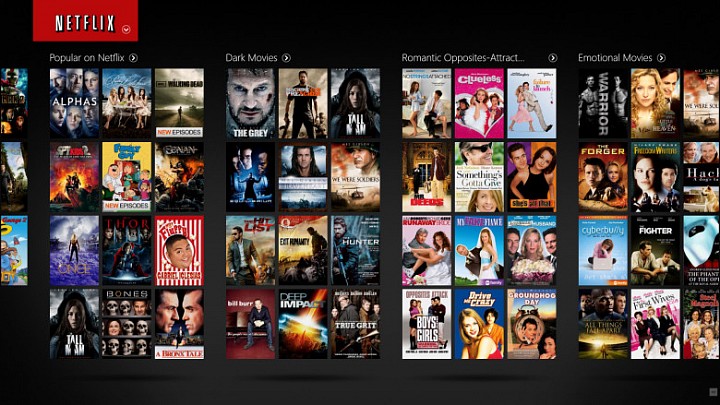 Netflix ($NFLX) fell 1.5% on the Monday trade, which isn't surprising given the broader market selling. However, there were some negative news items that could have added modest fuel to the selling, as recent survey data indicates base lining satisfaction rates for NFLX.

Source: UBS
Consumers were somewhat dissatisfied by the pricing change, as UBS data points to a 17 percentage point y/y decline in that particular area. Now, Netflix just recently implemented a price increase from $7.99 to $9.99 on grandfathered users, and even went the extra mile by e-mailing subscribers that the pricing change will begin taking effect a couple weeks ago.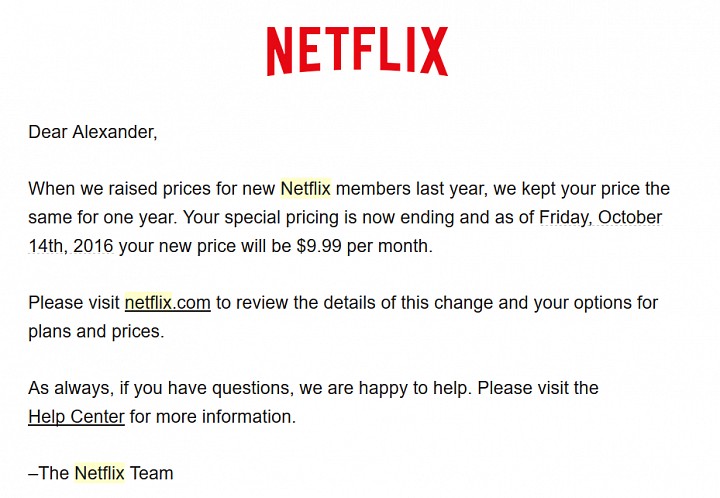 Above is a photo of what my e-mail notification looked like. Now, obviously these pricing changes were anticipated to impact subscriber retention figures by the analyst community. It's also increasingly obvious that the pricing increase will offset the negative churn.

Source: UBS
Based on survey figures, price sensitivity implies 3% to 6% cancellation rate among pre-existing members. The full-impact of subscriber churn has yet to be reported by Netflix management, but we will gain more insight upon the next earnings report. Furthermore, Doug Mitchelson's survey data is consistent with surveys conducted by Wedbush Securities. So, assuming Netflix reports a slightly better cancellation rate than what analysts are anticipating, the stock could move higher.
I mean, that's the only viable earnings catalyst in the next quarter. I'm going to do further investigation into Netflix over the coming weeks, and may even change my price target/model assumptions.
However, I'm still gung-ho on Netflix, and continue to reiterate my buy recommendation.