Corporate Credit Quality Reaches 15-Year Low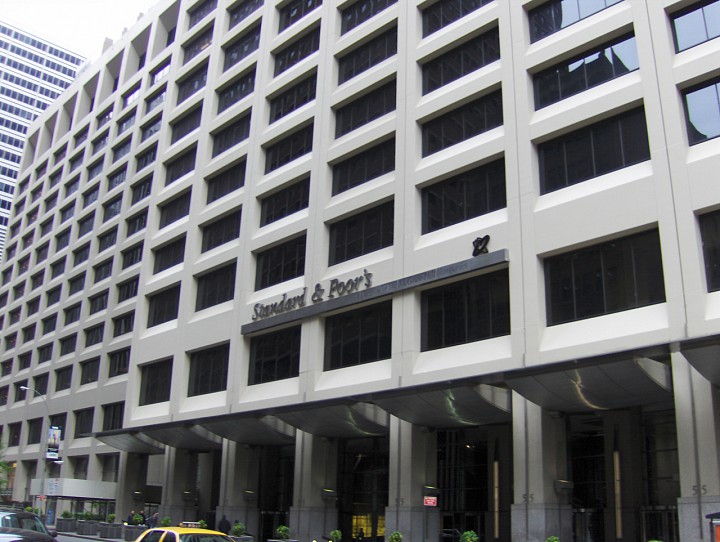 Standard & Poor's released a report on Wednesday stating that the average credit rating for U.S. corporations has reached a 15-year low. Standard & Poor's makes a pretty interesting observation, by also mentioning that a wave of defaults may occur, but before jumping off the deep end and buying into the speculation from the rating agency, I want to mention that the weakness in corporate credit ratings is partially due to an extended M&A environment in which high amounts of leverage is resulting in weaker looking balance sheets when compared to years past. 
Furthermore, corporate M&A is expected to level off as interest rates move higher. The degree to which rates will move higher is up for debate, but if you operate on the assumption that borrowing cost will increase in the future, you're more likely to lever up in the present to widen you return on invested capital.
Standard & Poor's makes an interesting point in its press release:
"Overall, we expect that the number of companies with negative rating outlooks or ratings on CreditWatch negative will remain elevated throughout 2016, given the stressed commodity prices and continued pressure on corporate earnings amid sluggish domestic growth and unfavorable currency exchange rates," said credit analyst David Tesher. In particular, lower-quality speculative-grade issuers seeking refinancing or new financing will likely face more onerous terms, conditions, and funding challenges, especially in a more nominalized credit environment
Of course, riskier businesses with weaker balance sheets will experience the exacerbated effect of higher rates and lower ratings. However, the likelihood of a recession remains low in an environment where unemployment, GDP and CPI reading have been tolerable. Furthermore, a wave of defaults following the onset of higher rates would speak to the cyclical nature of macroeconomics. But a cyclical turn may take a while longer, as the pick-up in housing activity isn't likely to abate despite the wide spread fear of rates negatively affecting housing demand. 
I believe, household formations will occur regardless of higher rates, but the rate of return from equities will be diminished. Investors should focus more on cyclical and growth names in the later innings of the cycle and avoid companies with weak balance sheets in commodities and non-durable goods. In the end, higher rates can be a good thing, but utilizing this information to time the markets would be foolhardy at best. In other words, weak credit ratings may not translate into an immediate bear market in equities or a resurgence in a bond bull market.