You Need to Load Up on GameStop Right Now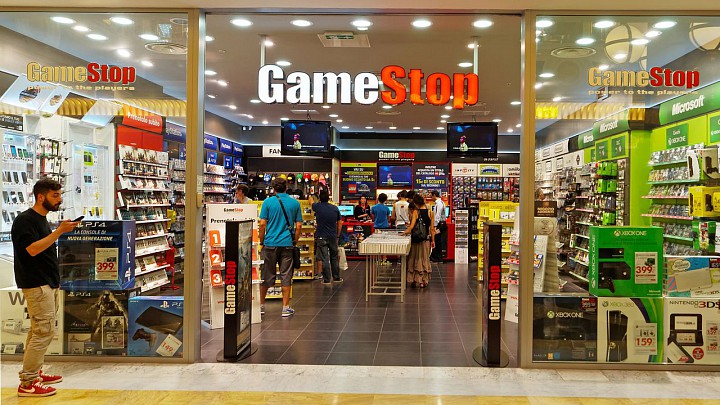 I hate to change my tune on GameStop, but basically I anticipate that the recent shift in hardware among the major game platform will translate into enough near term tailwinds to drive incremental revenue in FY'17.
While the transitory impact from PlayStation Neo and Xbox Scorpio is limited in terms of sustained revenue CAGR, I believe investors can get incrementally excited off of the low share price base we're currently trading at. Furthermore, the company's recent attempts to re-invent itself around mobile retail outlets should translate into healthier revenue mix, as the company announced on August 2nd that it would acquire 507 AT&T stores this year, which adds into its network of 1,421 AT&T authorized retail outlets.
While the impact doesn't translate into immediate earnings and sales accretion in the next couple quarters, the company provided outlook that it would add incremental operating income of $200 million by FY'19. While there are a lot of shorts crowding into the stock, I believe right now would be a key inflection point as investors can double down on GME and make money as a contrarian.
Currently the analyst consensus is sort of mixed, but believe that it's a compelling deep value opportunity:
While GameStop faces headwinds from digital full game downloads, we believe there are some near-term catalysts for GME shares with the mid-cycle console refresh and VR. Maintain OW & $41 PT. – Gene Munster from PiperJaffray
At its Investor Day, GameStop estimated a 3 – 5% earnings growth CAGR through 2019 without factoring in new consoles or virtual reality. Assuming modest initial starts for the new devices and a 15% market share, we calculate incremental EPS of $0.80 in 2017, implying $4.82 – 5.05 before share repurchases assuming EPS does in fact grow 3 – 5% next year. Maintaining our OUTPERFORM rating and 12-month price target of $36. – Michael Pachter from Wedbush Securities
While my opinion on GameStop has changed, I have yet to assign a specific price target. My gut is telling me that a pattern of improving sales comps in Q4'16 and on-going ramp in hardware revenue due to product refresh will translate into healthy enough sales growth that investor sentiment will change in the interim. Furthermore, the company is still deploying capital for low-hanging retail opportunities, which translates into healthier assumptions on growth despite the negative implications of full game downloads on GME's market share. Despite the impending shift to digital downloads, the impact from physical hardware and the release of AAA titles should translate into some strength for GameStop in the holiday quarter abating concerns by the investor base of further deterioration in market driven fundamentals.
Given the 30% short interest, the stock is prone to a major short cover rally, and as such I believe the stock will exhibit strength to the tune of a 30% to 40% gain from current pricing levels. Intuitively I can grasp this, but this price prediction is not derived by a more formal financial model. Furthermore, betting against GameStop at the current juncture would be unwise as there are enough catalyst to rattle the confidence of bears.