Apple iPad Narrative is Finally Improving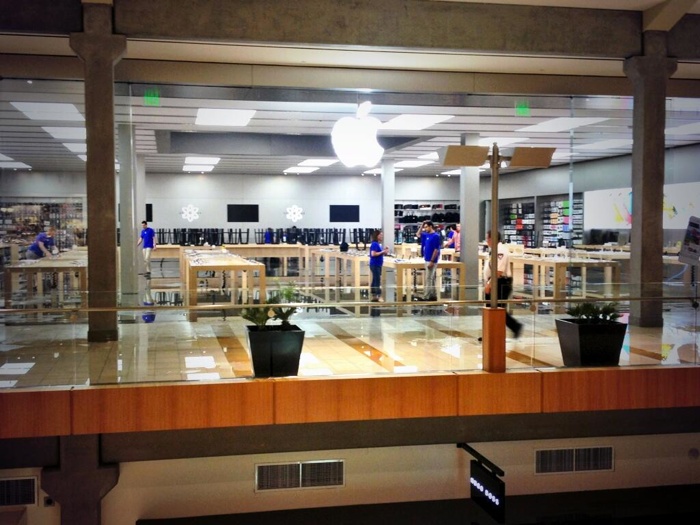 As we have already witnessed in Apple's recent quarterly earnings report, the company was able to generate some surprising y/y comp improvements in the iPad segment. While the market data doesn't necessarily support a market share gaining narrative, the company seems better positioned to generate y/y growth in revenue due to the unit mix shift to the iPad Pro.
The IDC data just came out and Apple's sell-in to the channel seems to have translated into a 9% y/y decline in shipments. Now while it's fairly apparent that the company's shipment figure declined, the unit comps are above my estimates and many others on the sell side going into the year, so the decline in iPad may stabilize sooner than anticipated. Furthermore, the Q3'16 ASP had increased from $430.49 to $490.05, which translated into a 13.8% y/y improvement to ASPs and a 7% y/y improvement in revenue. The pricing and unit relationship is hard to articulate without displaying the excel inputs. So instead I will make the comparison of the recent quarter to my own estimates: the ASP figure of $490.05 and -9% y/y shipment figure compares to my full-year ASP estimate of $460 and -22% y/y unit shipment figure. I.e. Apple's performance in the tablet segment was the true standout and creates the potential for analyst consensus revisions even higher translating into higher gross margins and incremental revenue. However, the incremental ASP gain is what probably boosted the gross margins as the tablet segment is the lowest margin category with the exception of PCs.
The consensus and buy side view was consistently negative on tablets going into the quarter and while I cannot recall figures off the top of my head, they were also comparable to my own bearish views.
However, we're finally witnessing a resurgence in adoption given the numerous refreshes in the cycle, larger form factor devices and aging of the Apple installed base thus creating further cross-sell opportunities internationally. While we haven't transitioned back into a unit growth phase, I believe Apple was burning some inventory in the iPad channel, and while they mentioned that inventory burn pertained primarily to the iPhone. I believe iPad unit comps will begin to ramp further up on a sequential basis in response to supply chain rebalancing and heightened demand from various retail channels in response to heightened consumer adoption especially internationally.
There's meaningful upside to the stock's valuation going forward as we're set to witness Q1'17 product refresh across the major three categories, and accelerating app revenue growth due to the rapid emergence of geolocation gaming (Pokémon Go). I.e. there's a lot of resilience in the app developer economy with new inroads for gross billings growth at relatively unexpected moments. The net ecosystem effect of new devices, and the feature additions to the Apple TV also make me incrementally optimistic though further discussion goes well beyond the scope of the article.
As such, investors should maintain their positions here. It will take time to revisit new all-time highs, but the incremental value opportunity makes it a low-beta steady grower in this environment. In other words, don't expect miraculous returns, but do anticipate diminished volatility as investors slowly climb the stair case and wall of worry. 
I reiterate my buy rating on Apple. My price target is $109.79 given the recent change in prices, and fundamentals I plan on rolling over my model into FY'17 with a price target markedly higher once I update my model to reflect recent changes in currency fluctuations, segment data, product mix, margins and share buybacks.