Electronic Arts and Activision Blizzard Remain Most Compelling in Gaming Space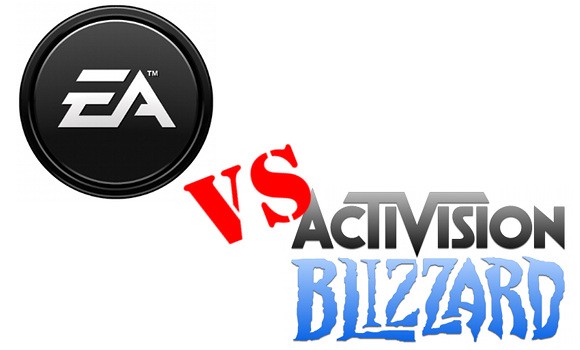 Investors should take a closer look at Electronic Arts and Activision Blizzard, as those are two companies I've been drum beating as compelling investment opportunities. The two companies have reversed much of the negative sentiment carried forward from 1H'16 given a compelling launch line-up in 2H'16 and analyst revisions to earnings/revenue models.
That being the case, a lot of the easy money when pertaining to EA and ATVI has been made over the past couple years, and from here gains are likely in the mid-teens or low-20s. Now, if you can live with those type of returns, it would make sense to keep on reading…
The analysts at Morgan Stanley came out with a fairly comprehensive report on both ATVI and EA today, as they've initiated coverage on the two companies citing the potential for better than expected earnings/revenue reports in the next couple years given conservatism by the analyst consensus and various revenue/earnings drivers that aren't broadly known.
Here's what Brian Nowak from Morgan Stanley stated in his most recent report:
Street Numbers Too Low and Valuation Not Stretched Consensus appears to be underestimating both companies' monetization. For ATVI, we are 6%/13% above Street '17/'18 adj. EPS, for EA, we are 13%/8% above Street FY18/FY19 adj. EPS. Valuation isn't stretched either, as both screen attractive on a free cash flow to growth basis compared to US large cap Internet and Media peers.
Of course, Morgan Stanley isn't the only member of the consensus this optimistic, as Credit Suisse, PiperJaffray and Wedbush Securities make it a point to repeatedly recommend both companies to clients as well.
That being the case, Brian Nowak's points are fairly consistent and well thought out. The analysts at Morgan Stanley also mentioned operating margin expansion to the tune 650 basis percentage points for both companies driven by digital mix-shift as opposed to physical disc sales. They also anticipate that mobile gaming could become a material driver in the case of ATVI and EA given the successful transition of tent pole franchises to mobile in the case of EA. Whereas ATVI acquired King Digital to enter into the mobile gaming segment.
That being the case, the two companies have trended considerably higher since the last time I wrote about them on this website. A buy and sell even higher mentality makes sense, despite ATVI and EA hovering at all-time highs.
The underlying fundamental drivers remain intact, and a comparative basis to other tech names, still somewhat undervalued. The investment case isn't broadly known, but as more members of the consensus jump on board the gravy train, the information asymmetry will decline considerably.
I continue to reiterate EA and ATVI as high conviction buys.