Federal Reserve Limited to a Single Rate Hike This Year?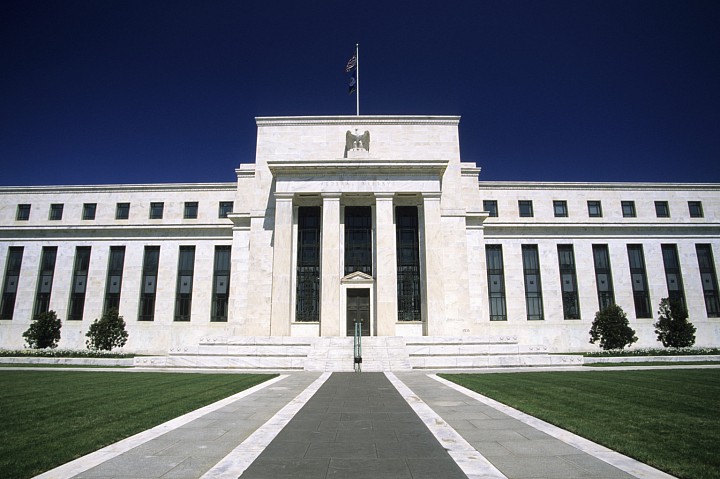 It seems like Morgan Stanley is sticking with the narrative that the Federal Reserve will only raise interest rates once this year. I believe the argument makes sense given inflationary pressure due to energy prices, softer macro growth trends and strengthening dollar.
Here's Morgan Stanley's latest commentary:
Although the door remains open for a June hike, we look for the Committee to deliver one hike this year—at its December meeting, followed by two additional hikes in 2017. Diverging policies have presented even more of a headwind and a headache for US policymakers hoping to create more space between zero and the target range. Chair Yellen's "persistent headwinds" are both stronger and more persistent than previously anticipated—we expect global central bank policies to diverge further in 2Q with another 20 bp cut from the Bank of Japan, and an additional 10 bp cut from the ECB.
With Japan pursuing negative interest policy, and the ECB and BoE also interested in such strategies, I think the policy framework from the rest of the world points to a pattern of further global easing. Of course, given global capital flows the Federal Reserve will struggle with maintaining its mandate and may revise its stance at a later point.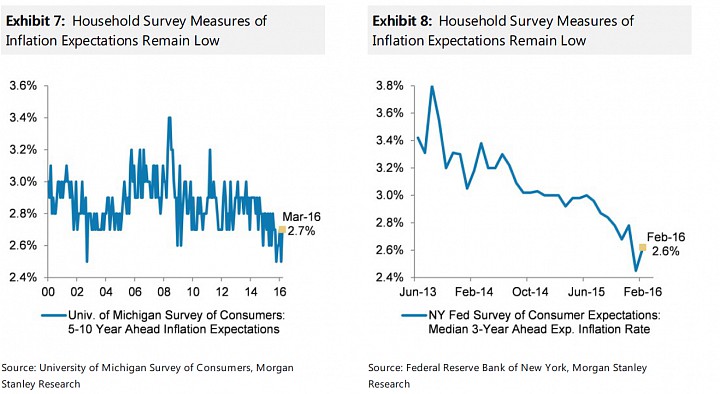 For traders/investors the less rate hikes the better. Investment returns tend to decline during a period of higher interest rates, which forces allocations into higher growth/momentum names. Value stocks tend to perform the worst in these types of environments. So, if you've been following the latest punditry lately in the investment community, you'll find a lot of head scratching among deep value investors that justify positions based on historically low P/E multiples. Growth/momentum or relative value techniques tend to work better. Firms that can generate higher rates of growth than the S&P 500 average also remain highly desirable.
Furthermore, inflation expectations are extremely muted on a surveyed basis. It's not meant to indicate a recessionary scenario, but the Fed will likely struggle with justifying further rate hikes without an uptick in inflation or GDP growth. While unemployment data remains highly promising, the remaining indicators aren't going to tick higher anytime soon.