Activision Blizzard Remains A Conviction Buy Going Into Earnings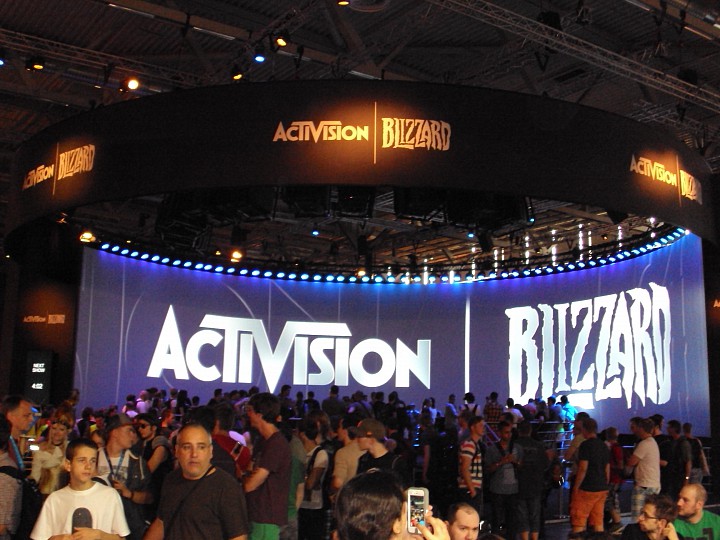 I'm not going to lie, I'm a pretty huge fan of Activision Blizzard products, but also the stock too. The company seems relatively well positioned within the PC and mobile vertical, and while consoles remain a secondary focus, the success of its Call of Duty franchise and Destiny put the company in a strong position to dominate across the three major platforms (consoles, PCs and mobile).
While the analyst consensus is a little hesitant to endorse the acquisition of King Digital, I felt like the stock was heavily undervalued and the immediate accretion to earnings and incremental upside from additional mobile franchises was worth the investment assuming Blizzard could work intimately with the King Digital team to sustain the longevity of its mobile franchise. Converting softcore gamers into hard core enthusiasts isn't going to be easy, but with the right approach I believe there's a path to sustaining the cash-cow like revenues/margins of King Digital, which isn't modeled into sell-side figures given the faddish nature of mobile franchises when compared to desktop/console.
That being the case, the analyst consensus anticipate that Activision Blizzard will sustain a 14% EPS CAGR over the next five-years with sales estimate sensitivity coming from the Candy Crush and Call of Duty franchise (understandably). Nonetheless, I view the company's incremental licensing opportunities in other entertainment verticals like eSports and movies to be a long-term sleeper catalyst that has yet to sneak up on the radar of analysts. Well, to be more specific of course they know about it, but they're not willing to pledge the credibility of their investment bank behind it.
That being the case Credit Suisse offered some additional video game themed commentary in a report that was published on Monday:
ATVI: The main driver of the 4Q15 report will be Call of Duty Black Ops 3 – for which we have modeled 18.0mm units in FY15. We have adjusted our estimates for Overwatch, which appears set for a console+PC release versus our prior expectation for PC+online only. And although the KING acquisition is yet to close, we have proactively layered in contribution starting in 2Q16 - as our overall investment thesis is predicated on the company's ongoing efforts to take more of its content online, we remain keenly focused on emerging synergies between Activision's assets with King's expertise in mobile.
Credit Suisse anticipates the adjusted EPS to grow by 21.75% over the next three fiscal years, which sits well above the analyst consensus. The firm also raised its price target from $40 to $41, which is slightly below the analyst consensus. This is due to Credit Suisse's valuation approach as they use long-term cash flows to derive an intrinsic value estimate. However, with rapid growth vehicles like Activision Blizzard it's difficult to model multi-year estimates that prove reliable, which then has a downward impact on valuation estimates.
I think the reasoning CS provides on the P&L is fair given the strength of its current franchises and incremental opportunities with DLCs and sequels to tent pole franchises. Over the three-year period, there are likely to be some upside catalysts in the form of new game titles that have yet to be announced. The PC exposure provides meaningful upside to growth as console sales will eventually lag once we progress into the third year of launch. Assuming console shipment attach rates slow, the long-term upside really comes from emerging platforms like VR and mobile.
I'm initiating coverage at conviction buy with regards to Activision Blizzard. Still tentative on offering a price target, but will provide one following earnings.