Micron Has Finally Turned the Corner Fundamentally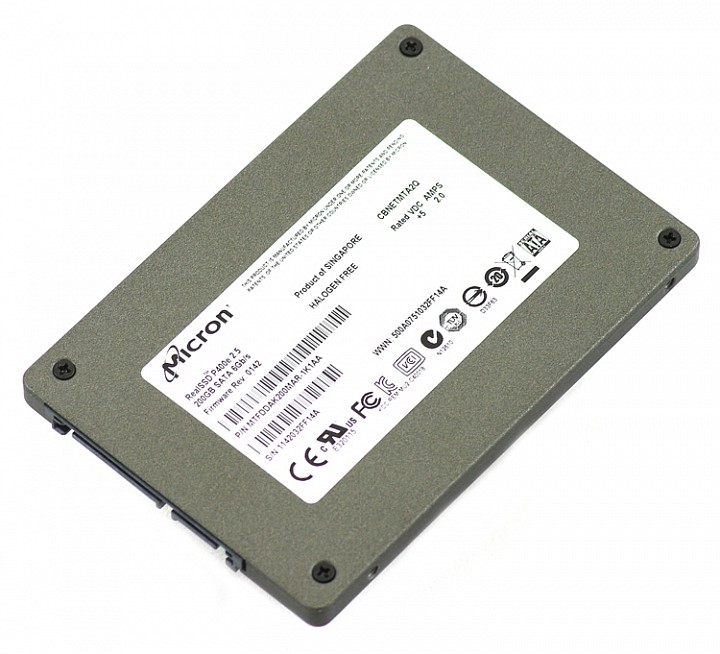 In a prior article, I was pushing quite heavily on Micron Technology. The stock just got a strong dose of positive news in response to better supply/demand trends in the memory space. The pricing on flash storage increased by 17% from June lows according to UBS analyst Stephen Chin.
Also, the spot future contracts for DRAM, according to DRAMeXchange remained flat, which implies backwardation on the pricing curve, i.e. bullish for Micron Technology.
Furthermore, the efforts to hedge downside risk by introducing the possibility of foreign direct investment to the tune of 10% of the company's current market cap implies a valuation that will exceed $17.
I've been pushing the stock in the past couple months and I continue to reiterate that positive bias as the memory market could be turning a corner.
Of course the major smartphone, PC and tablet OEMs could experience higher manufacturing cost diminishing gross margins. But, the impact from higher pricing can be captured by repositioning further upstream in the memory space as opposed to buying stocks like Apple or Hewlett Packard.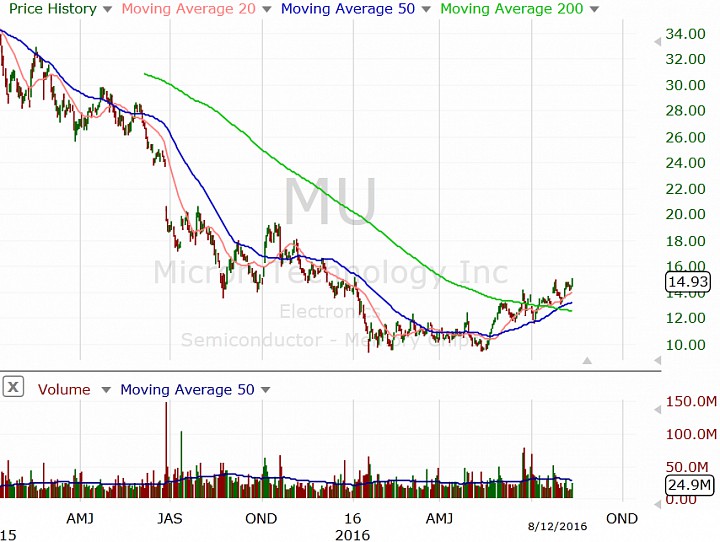 Source: Freestockcharts
Furthermore, Micron is so far down in the dumps from its 52-week high it doesn't take a whole lot of rational to form a deep value thesis around this downtrodden semiconductor name.
Here's what Stephen Chin from UBS mentioned in his most recent report on Micron Technology:
We believe Micron has fixed its DRAM operations as the company has reported it is back on its prior DRAM cost curve. We also believe Micron has fixed its NAND operations as it guided its 3D NAND bit crossover point to be in the fall of this year versus its prior view of late 2016. We raise our FY17/18 DRAM ASP assumptions for Micron to a decline of -19%/ -7% vs -26%/12% previously, and are revising bit sales assumptions to +32%/+22% from +46%/+20%. This leads to our new FY17/18E non-GAAP EPS of $0.56/$1.26 vs prior $0.35/$0.60.
Stephen Chin also raised his price target from $14 to $17. I think he's conservative on valuation, but I can see why.
The recent stock performance could be driven by seasonal trends and while recent data from various PC channel checks are indicative of replacement fueled demand, the cyclicality of the business model might not be as attractive to investors thus deflating the valuation from historical comparisons.
However, the potential for near term catalyst in the form of strategic M&A, price recovery and on-going flash storage ramp reasserts the opportunity to gain further storage share relative to HDDs. Furthermore, the company still has a promising product pipeline and has incremental Fab capacity coming online in the next three-years (Dalian) for its 16nm process.
So, the growth drivers in conjunction with expanding capacity in an environment of declining Capex spend from competing storage players creates an opportunity to perform better at the high points of the cycle.
Furthermore, the downside to valuation is already hedged given the replacement cost of building new fab facilities ranging at around $18 to $22 per MU share, so any new competitors would have to pay a substantial premium to enter into the space, which downplays the potential for meaningful competition from a new class of Chinese competitors.
As such, I continue to reiterate my high conviction buy recommendation on Micron Technology and could see margins/sales ramp being a leading contributor to stock price gains especially on the next quarterly earnings announcement.