Why Bitcoin Dominance Steadily Declines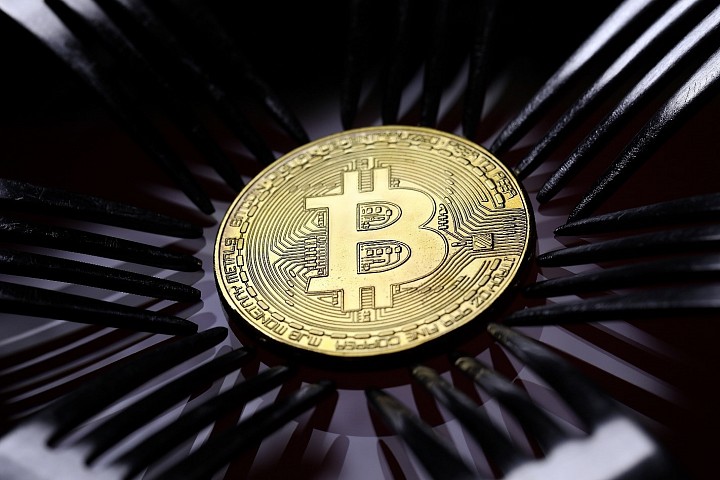 Bitcoin dominance is the relative percentage of Bitcoin's total market capitalization when compared to aggregated market capitalization for all crypto coins/assets. As of the time of writing, it's hovering at 35% of total coin market cap from an initial 100% of total coin market cap upon inception.
The decline in Bitcoin dominance is driven by several factors, but of them the most obvious is the various Bitcoin forks, which results in value dispersion from the core hashing algorithm into separate forks, resulting in separate coins like Bitcoin Cash, Bitcoin Private, Bitcoin Diamond.
The market prices the relative forks of Bitcoin differently, which has taken momentum away from core Bitcoin. Some of the forks have made interesting arguments over privacy features of core Bitcoin, or block sizes, which has resulted in these Bitcoin derivatives.
Furthermore, there's increased momentum, or interest into a variety of alt-coins, or alt-assets, as the ecosystem tends to shift beyond Bitcoin, as the only true value storage. There have been several promising protocols that have built platforms, developer & mining communities away from Bitcoin as well.
The decline in Bitcoin's dominance shouldn't be perceived negatively, as it opens the space to new entrants, for further development or innovation of separate blockchain solutions that Bitcoin alone cannot address.
This spells investment opportunities beyond Bitcoin, which creates room for newcomers to lay a stake on some of the lesser known coins that haven't achieved the same level of adoption.
Bitcoin's position as value storage remains solid, however. This is because Bitcoin retains its brand, and it has the longest running blockchain network.
So, it's still a good idea to own some Bitcoin, but don't be surprised if the relative market dominance of Bitcoin continues to trend lower. Just because bitcoin dominance is trending lower, it doesn't mean that the price of Bitcoin will decline as a result. The decline in bitcoin dominance has resulted in a scenario where Bitcoin price percentage moves has been reduced or mitigated relative to other coins.
If you want to learn more via video courses with my help, and the help of crypto millionaires, bitcoin foundation founders, and various other crypto pioneers who are at the forefront of news, information, and methodologies you've got to join the Bitcoin Crypto Mastermind program.
We also provide live events, one-on-one consulting, and private communities where knowledgeable experts, and experienced traders interact with each other, share ideas, and keep a level of inclusion that can be found nowhere else.
The program will remain open for a select period, so enroll as soon as possible.