J.P. Morgan Price Target on Apple Raised to $165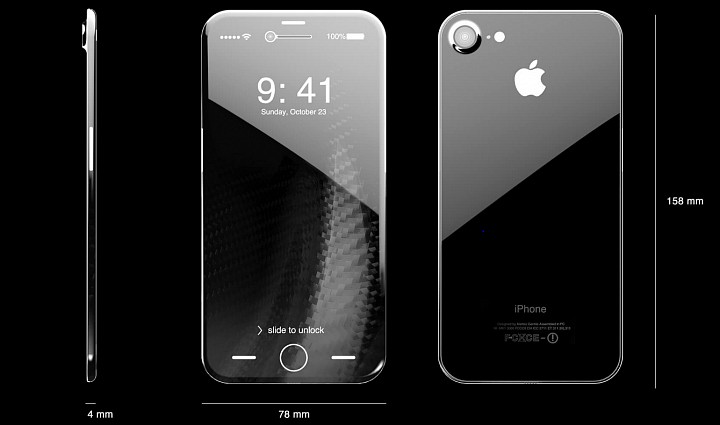 Rod Hall at J.P. Morgan raised his estimate on iPhone unit sales going into the mega-cycle, and went onto describe his research note, released this past week. Rod Hall also raised his $142 price target to $165, which puts him on the more bullish end of the spectrum when compared to consensus.
Keep in mind, we have yet to see the detailed unveiling of the iPhone X. Notwithstanding, we generally view risk/reward favoring long-term investors, as the stock has yet to price-in meaningful installed base replenishment, which should commence upon the revealing of the next iPhone.
Here were the key highlights from the J.P. Morgan report:
We believe consensus iPhone units are close to 80m for CQ4'17 vs. our 86m. Our prior forecast for 245m units in FY'18 now looks overly cautious vs. our updated analysis. As a result we are raising our central case forecast to 260m units or 17% Y/Y growth based on a 48% replacement rate.
Our central case is for growth of 17% to 260m units assuming Apple uses pricing to limit demand somewhat and elongate the cycle. A more bullish scenario results in 275m shipments and 24% Y/Y growth in FY18 with our bear case coming in at 11% growth to 245m units. As we explain later in this report we also see constrained OLED supply as a key factor keeping a lid on unit volumes this cycle. We believe Apple's main challenge is not selling enough phones but rather controlling demand to adequately beat Street expectations while not running past supply capability for too long and leaving something on the table for FY19 when we expect less change in the iPhone product.
Rod Hall's bullish commentary is kind of surprising, but I believe it was what supported Apple's share price in the past week, as many were cautious on iPhone unit shipment. In fact, I had a forecast of 245 million units, or so… but, with demand expected to trend substantially higher, it does create some expectation risk.
Notwithstanding the expectation risk, the base replenishment rate could prove far more meaningful than what buyside expectations are currently. The report from Rod Hall seems fairly consistent in reasoning with Katy Huberty's commentary over the month of March.
I continue to reiterate my high conviction buy recommendation on Apple and $156 price target.