Apple's Japanese Segment Showing Signs of Smartphone Fatigue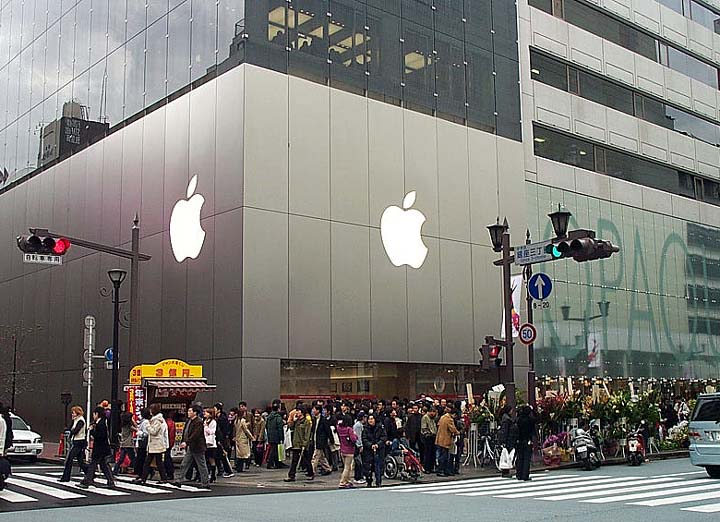 So, as we all know there's only been bad news on the Apple front lately. But guess what! There's even more bad news!
Big surprise right!?
In the latest analysis done by the guys over at UBS, things aren't looking too hot in Apple's Japanese segment due to a plethora of factors.
Here's what Steven Milunovich said in a report released by UBS yesterday:
First, Japanese carriers are no longer as aggressively using discounts on handsets to lure subscribers from other carriers, which could affect phone sales. Second, our industry contacts indicate that while the Apple brand remains strong, cheaper alternatives are making inroads with Apple's share potentially declining over time from 50% to 30%.
So in the most recent quarter, Apple reported some pretty decent results in the Japanese segment (roughly 24% y/y growth). This was the only geography that performed well in Q2'16, but this was mostly due to Hong Kong/China tourism, as Japan is one of the cheapest places to buy an iPhone (believe it or not).
However, the core Japanese demographic is also showing signs of smartphone fatigue, which is what Steven Milunovich is alluding to. If the Japanese smartphone market contracts, it's really hard to see the silver lining here. As Japanese consumers are opting for installment plans (basically prepaid plans) and there's also been greater adoption of MVNOs (mobile virtual network operators) i.e. Cricket Wireless equivalents over in Japan. With the adoption of these plans, consumers save more money, as the purchase of an iPhone in a postpaid plan is generally more expensive. But, with consumers opting to buy the hardware and mobile plan separately, one can only anticipate demand to slow due to further elongation of hardware cycles. The installed base will likely grow, but the momentum will likely slow in Japan.
So…. things could get ugly in Japan. I'm not sure if I'm completely on board with the idea that Japanese consumers are price sensitive enough to move down the pricing stack. The Japanese market is well addressed with Apple's mid to high-end line-up of iPhone's this year. So, price competition doesn't always equate into market share loss until you're dealing with countries like China, Cambodia or India. Basically, I'm not really concerned with competitive threats, but it would not surprise me at all if growth decelerates quite considerably going forward.