S&P 500 Correction Driven by Fund Flows
The equity market experienced a bit of a pullback last week, which isn't relatively surprising given the recent data on funds flows I had received yesterday. However, to be fair the stock market has recovered for the past couple months, and it seems fairly probable that the relative momentum in valuation will continue following this week.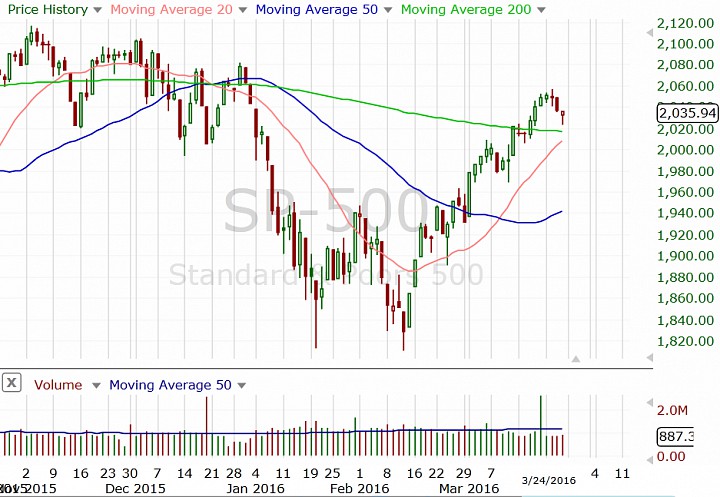 \
Source: Freestockcharts
On the economics front we've experienced tons of good news in terms of inflationary data, which puts downward pressure on equities. A reasonable support level is the 200-day moving average, and below that the 20-day moving average. I'm anticipating a re-test of lower technical levels followed by a recovery in momentum given the dimming prospects of a rate hike despite positive data on the inflationary front. Furthermore, I also believe momentum in equity prices will slow given the heightened levels we trade at, and uncertainty among investors/analysts in the recent market recovery.

Source: Bank of America Merrill Lynch
The decline in U.S. equities seems temporary given the minor drop in net fund flows. This week AUM declined by 0.1% or $2.6 billion in fund outflows, which is a minor enough blip to indicate that this is a minor correction. Overall, investors should still remain aggressive here and look to buy on pull back as a double dip correction seems extremely unlikely.