Apple Uncertainty Will Peak On Second Quarter Earnings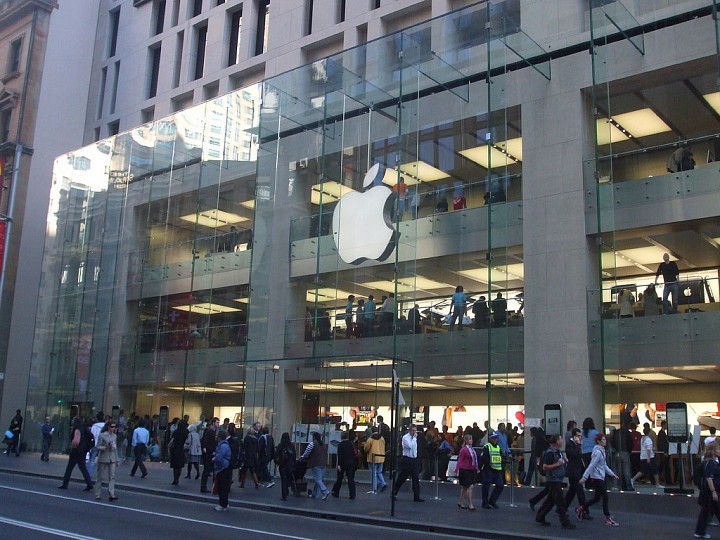 Okay, so next up is the commentary from Oppenheimer. Now, generally speaking for a closely watched stock like Apple it's worth weighing in on the opinion of as many analysts as possible.
Here's Oppenheimer Co's take on the stock:
Apple's December revenues and net profit broke historical record. Greater China sales remained strong with 14% Y/Y growth while emerging markets and Europe saw persisting FX headwinds. However, March guidance reflects the iPhone's first quarter of Y/Y decline—as most Street analysts had feared. We see FY16 as a very challenging year due to macro headwinds in emerging markets and an elongated replacement cycle in developed markets. But we believe growth potential in China and other emerging markets has not been fully realized and will help to strengthen AAPL's 1 billion device installed base. We believe investors' patience will be rewarded, as Apple transitions to a recurring revenue-based model.
I guess, what was unique about the Oppenheimer report was the acknowledgement of iPhone elongation. You see, that's the thought process I'm operating on currently. However, the analysts over at Oppenheimer didn't revise their EPS estimates too significantly. They went from $9.40 EPS to $9.29, which again seems somewhat modest, but they were pretty pessimistic going into the quarter (to be fair). I think Oppenheimer sits at the high-end of the range given the reports I have already reviewed.
That being the case they're maintaining a level-headed stance on the company as they see a rapid recovery in valuation? Given the limitations of the timeframe (9-months) I wouldn't be so sure Apple could exhibit enough momentum to get itself back up to $120 (Oppenheimer's price target) towards the later parts of the year. But then again, the whale moves as quick as a small cap on the public exchange, so who knows where the back-half recovery will takes us.
That being the case I'm reiterating my sell recommendation and $87.15 price target. I think the stock has more downside, as analysts are still weighing iPhone demand recovery in the back half. Expectation risk will likely resurface on the Q2'16 earnings conference call, but from there everything will stabilize and investors will likely come up with one reason or another to climb back into the Apple car (no pun intended).