Apple Earnings Preview: PiperJaffray Reiterates $155 Price Target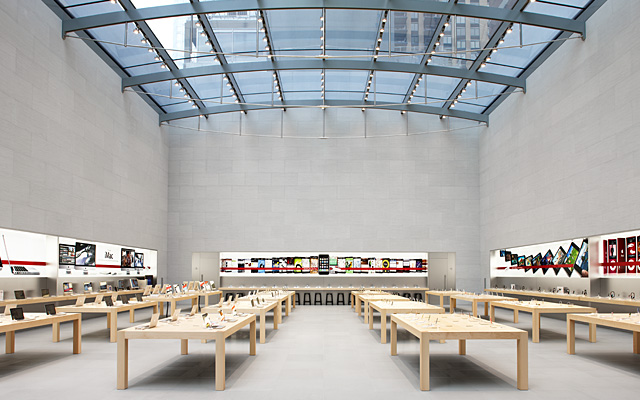 Michael Olson over at PiperJaffray is incrementally more optimistic on upcoming quarterly earnings, as it's anticipated that the channel sell-in was slightly better than implied outlook given consumer awareness and trends in sales channel in foreign markets.
Olson Maintained his overweight rating and $155 price target on Apple shares.
Here were the key highlights from Olson's report:
Apple will report March quarter results on 5/2; we expect the quarter and outlook will be generally in-line with consensus estimates. The setup for AAPL shares over the coming months appears favorable. We believe any unexpected "hiccups" in results, would likely be glossed over as investors focus on the upcoming iPhone launch. We recommend owning AAPL due to the expectation for growing anticipation around iPhone X (aka iPhone 8) and a strong ongoing trajectory for services revenue. Maintain OW & $155 PT.
Positive Risk/Reward Setup Into iPhone X Launch. Our view is that AAPL is well positioned through the next several quarters as proximity to iPhone X will capture investor attention, even if other issues emerge through the remainder of the year. Assuming Apple reports key metrics in the vicinity of March quarter consensus, AAPL shares appear positioned to continue a run into the Fall '17 launch of the 10th anniversary iPhone.Our expectation is for Apple to continue to meet/beat near-term iPhone estimates. This confidence is based to some degree on relatively easy comps (as described above), but also on our survey work that shows consumers are, at this point, generally unaware that '17 is the 10th anniversary iPhone launch and are not waiting to buy.
I generally agree with Olson's stance on Apple. I'm slightly more near-term focused and anticipate Q2'17 earnings results to come in at $55.56 billion and $2.17 dil. EPS.
Obviously, I'm more optimistic than some of the more bullish analysts, but given recent trends in beats/misses, we're still positioned ahead of a blowout quarter.