Morgan Stanley Winning Customers With AmEx Platinum Cards?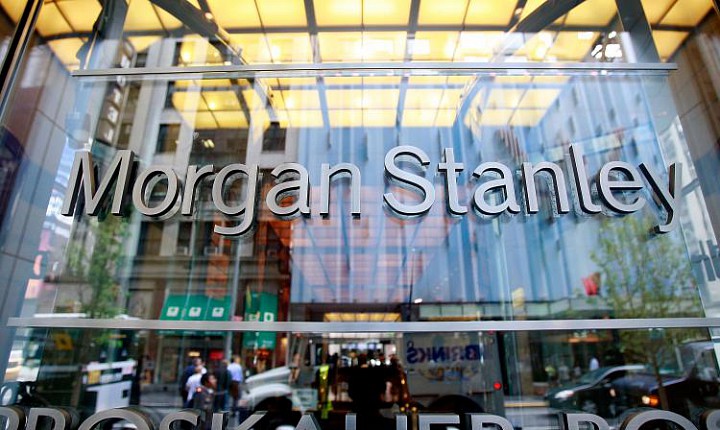 It seems like Morgan Stanley is making a push into the retail banking market, similar to Goldman Sachs. But, their take on the situation is to cater to high net worth clients by offering free American Express Platinum credit cards. Now, I don't personally have one, but I know they look extremely impressive in person. In fact, I recall a girl taking me out on a date with one, uh… back in the day.
Anyhow, here's what Bloomberg reported:
Morgan Stanley, a Wall Street trading firm and brokerage lacking a single bank branch, is making a push to grab $50 billion in deposits held at rivals. The firm plans to unveil a digital cash-management offering for brokerage clients in July that includes free banking with unlimited automated teller machine rebates, identity-theft protection and access to 24-hour call centers. Clients with more than $1 million invested with Morgan Stanley can also get the $450 annual fee waived for their American Express Platinum credit card.
Given Morgan Stanley's weak performance in FICC (forex, fixed income and commodities trading) the bank is looking to organically grow its deposit base. Now, for me personally, I could pass on the higher brokerage fees in favor of a discount brokerage that offers very limited slippage. But, at the same time, full-service brokerages are still in business and offer client services that are much more integrated and offer personal wealth management. I would know, because I've got friends who have accounts with Morgan Stanley and even bank with them. It's a great service, but it's not yet clear if handing out platinum cards will boost its wealth management client pool.
It's a nice extra, but at the end of day, Morning Star ratings on asset management products plus lower management fees tend to have a bigger effect on client retention. Many of the other banks compete through a large branch network, and gain customers in the earlier stages of their careers and retain them as brokerage clients as a part of their financial advisory networks (that's the strategy that Bank of America, Wells Fargo and JP Morgan Chase use to great effect).
It's nice to hear Morgan Stanley attempting to compete through non-conventional methods. But, I seriously believe Morgan Stanley's efforts in asset management, investment bank underwriting and trading are the sore spots coming out of their most recent report. Assuming those activities become more profitable, investors can get back into the name. Its recent efforts in gaining retail clients should be viewed positively, but it will not have an out sized impact on bank fundamentals in the near term.