Buy Netlix While It's Still in the Dumps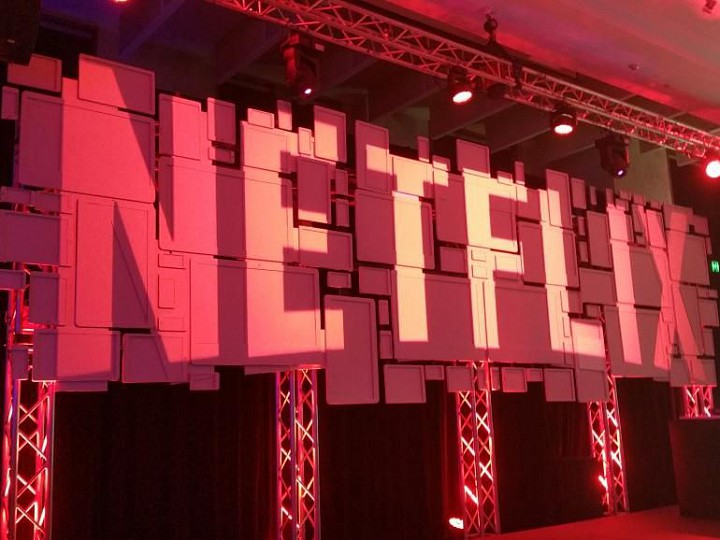 For the most part, we can collectively conclude that Netflix's ($NFLX) stock performance has been fairly underwhelming given the sudden and unanticipated deceleration in subscriber growth. Furthermore, there's been a little additional bad news on the sell side front that may have dismayed investors in today's session as it's down by appx. 2.2 percentage points as of the time of writing.
However, I wouldn't say it's time to dump the shares, but perhaps look to strategically add positions. The incremental price increases will have dampening effects on subscriber churn over time, and the impact from higher pricing is not reflected in this year's revenue as the price changes have yet to take full effect across the entire base. However, the number of subscriber additions could weaken over the short term.
As illustrated by yet again the astute guys over at Wedbush Securities (who happen to have the best insights on the movie business. I mean come on, it's a Los Angeles sell side firm with Hollywood in its own backyard.
So, anyhow here's what was stated by Michael Pachter at Wedbush Securities:
We anticipate a total of 300,000 – 600,000 domestic customers to churn out by year-end as their price increases are implemented, based on our assumption that at least 2 – 3 million of the 26 million grandfathered subscribers are low use or no use customers. However, we think that by delaying the price increases originally scheduled for May, Netflix created a lingering problem with investors—slowing domestic growth that will likely persist for the next two quarters as it "un-grandfathers" as many as 30 million more domestic subscribers over the next five months.
Clearly speaking the impact of churning out 300,000 to 600,000 domestic subscribers is not enough to dampen the $2 to $1 price increase for the fractured base that happened to have Netflix subscriptions at varying points in time. I have modelled the assumptions of the pricing increase, but I may have to lower my subscriber growth estimates to reflect the assumed churn for the low usage group. Furthermore, there's no denying that we're getting closer to full blown market saturation, as the level of subscriber growth is capped at around 60 million households given the sharing of Netflix accounts and the disproportionate percentage of millennials who share Wi-Fi with mom and dad. Therefore, I feel fairly compelled to make the case that while subscriber growth could be limited going forward, the incremental impact from pricing will overcome the deceleration of y/y revenue comps in the foreseeable year. It will just take the full balance of the second half to see some of the impact, and the fully phased in pricing to reflect in the y/y revenue and margin comps in Q1'17.
As such, I continue to recommend Netflix to investors. Buy on the dip, but I would certainly advise readers against selling here. The narrative will get better, and if history has shown us anything it's that NFLX shares trade like a rollercoaster ride with wild swings in valuation due to major shifts in either pricing, or strategic decision making. While competition is a factor, I still believe Netflix's content library exhibits much more competitive pressure than any other comparative offering in the SVOD space as well. As such, if history is any indicator now is the time to buy.