Taiwan Semiconductor Manufacturing: Buy on Dividend and Earnings Hype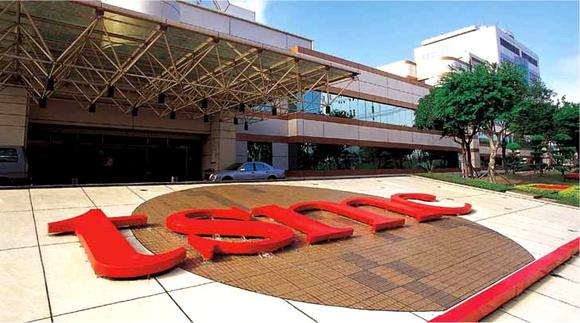 In the Taiwan Semiconductor space things are a little more upbeat than the broad semiconductor market, but the ones more heavily upstream continued to experience deterioration in fundamentals. More specifically, Taiwan Semiconductor Manufacturing or TSMC for short, which has suffered a couple brutal quarters at the hand of declining iPhone shipments, which reduced utilization of some of its more cutting edge fab facilities.
That being the case, Credit Suisse mentioned in its most recent report (published today), that July sales were down 6% month-on-month, following some above seasonal growth in the month of May/June. That being the case, the company is likely to meet guidance of 14% to 16% q-o-q growth on smartphone builds more specifically Opto and Vivo (which are both on pace to grow at above 100% y/y implying smartphone shipments from those two Chinese manufacturers of >120 million in the current year).

TSMC should also experience better results once we transition into Q3'16, which should imply high single digit m/m growth in the months of Aug/September.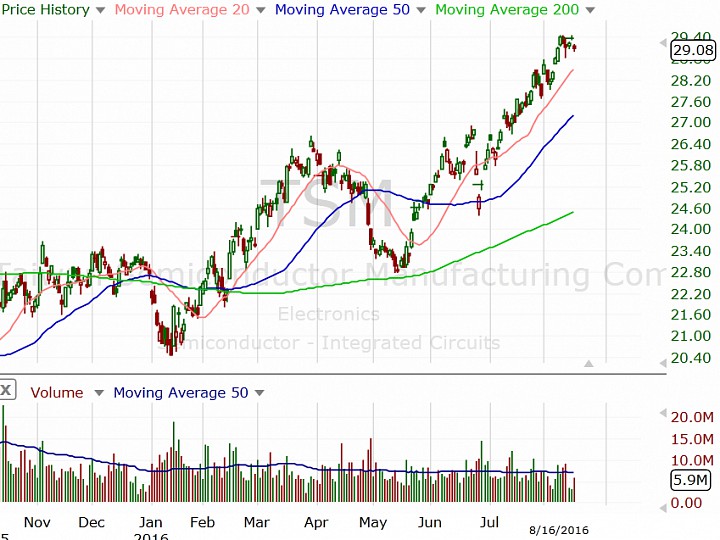 Source: Freestockcharts
This is due to the launch of the iPhone 7. The consensus Ii anticipating something in the range of low-teen growth for the iPhone 7 on a y/y basis. That being the case, the growth in TSM's top line is likely short-lived as the smartphone market is demonstrating heightened patterns of cyclicality. Even so, the near term growth drivers seem promising enough to drive the stock higher in recent weeks.
However, the stock isn't that expensive by any stretch of the imagination at 16.7x TTM P/E, furthermore the consistent dividend yield, which is currently 3.2% makes it somewhat appealing for income oriented investors. But, the problem is the sustained price movement could eventually revert once we get past the winter months, as confirmation of heightened returns is already built into the stock price at that point.
In other words, investors could potentially consider a position in TSM, as it's moving back towards the high points of the cycle. But, an investment position in TSM would be temporary, and shouldn't be seen as long-term holding given the counter-cyclical trends in smartphones that will likely drag performance in years where the product line-up isn't as compelling (especially in the high-end).
So, buy the stock on earnings hype and collect a couple dividend checks. But, you won't want to hold the stock beyond the winter months, as cyclicality will creep back in.