Apple Performance Through Product Cycles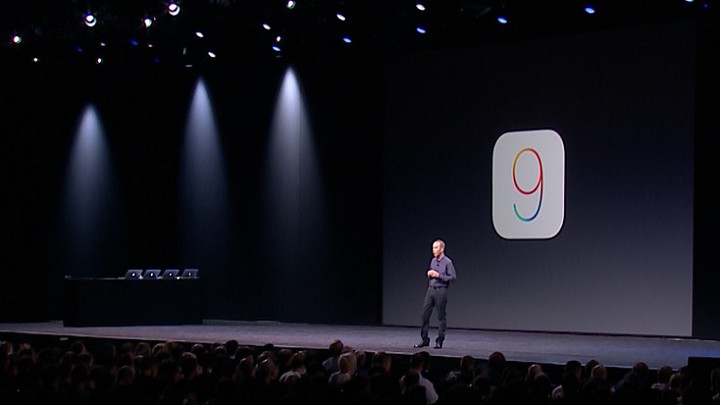 Generally speaking, Apple tends to perform the worst in any given S-cycle launch, but to what extent?
Well, here's a graphical illustration from Deutsche Bank analyst Sherri Scribner. In the iPhone 5 and 6 launch the company outperformed the S&P 500, and generated returns of 31% and 38% in 2012 and 2014. But, during years of the S launch, the company generated returns of 5% and -5% for 2013 and 2015 respectively. However, going into the FY'16 the stock will eventually recover and could potentially outperform if historical indicators are accurate.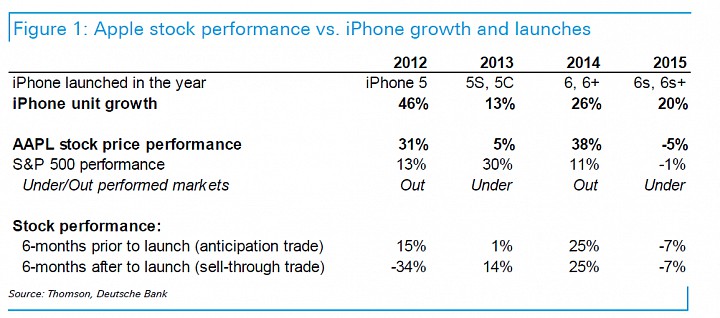 Source: Deutsche Bank
However, Sherri Scribner from Deutsche Bank also mentions:
Given this is an even year, we believe many investors want to own Apple this year for the positive "anticipation trade" into the iPhone 7 launch. The iPhone 6s and 6s Plus launch has been more disappointing than prior releases and the stock has generally underperformed both before and after the launch, suggesting this year's launch will likely be more positive for shares. While this pattern has played out for four years, we remain cautious on the iPhone 7 launch given a slowing smartphone market, an elongating refresh cycle for smartphones, and peak high-end market share for Apple.
She makes a pretty compelling case here. Investors should be cautiously approaching the name. iPhone sales are slowing, and the valuation case isn't as compelling when dealing with the biggest stock on the S&P 500. Valuation could have a lower ceiling this year, but I still think investors can buy the stock at these levels after rolling through a rough Q2'16 report.