American Express May Struggle With Costs Next Year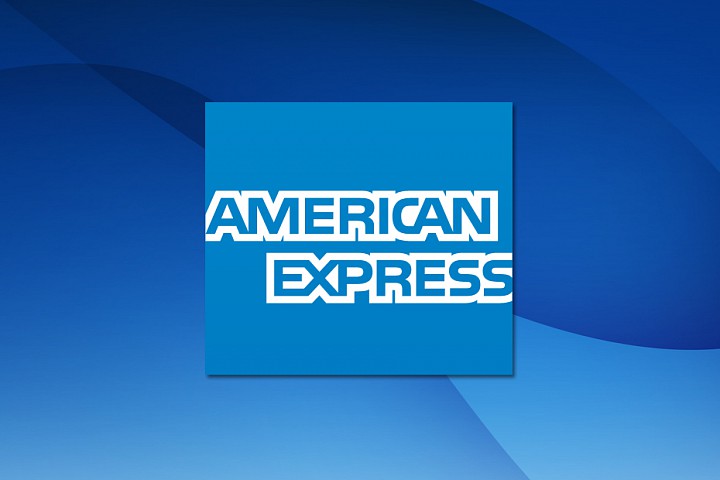 American Express anticipates that it can return to a 5% revenue CAGR, and EPS greater than $5.60 in FY'17. However, the recent divestiture of its Costco Credit segment probably doesn't provide enough cost synergies to offset the impact from added card member reward costs.

Credit Suisse has a contrarian opinion when pertaining to American Express. I feel like it's noteworthy, because they disagree with the cost rationalization that management presented to investors/analysts at its recent investor day conference.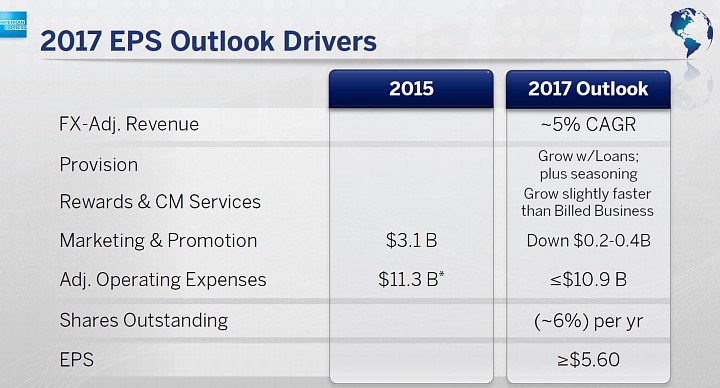 Source: American Express
Furthermore, from my own experience with sell side research, they tend to be more accurate on estimating costs as opposed to revenue. So if the main source of contention is cost, it's actually worth noting. Analysts tend to move in packs. Meaning, if Credit Suisse's thesis is right, eventually the remaining consensus will revise estimates lower thus impacting the stock valuation even more negatively down the road.
Here's what Credit Suisse mentioned:
We are more cautious than the Street on costs of rewards given rising competition. We estimated that this could be a drag of as much as $0.85 over time. On Mar 9, 2016, we reduced our 2017 EPS by $0.30 to reflect this.
Investment Thesis: We rate AXP underperform as we see: 1) Increased competition for cobrands has raised the cost of these contracts 20% or more (Delta/Starwood) while others with well over 10% of spend have left Amex (Costco US and Canada, JetBlue). 2) Rising rewards costs. 3) MDRS are under pressure and will decline in 2016 and beyond. 4) Amex is exposed to rising rates (3% of EPS for a 100bp increase) while competitors benefit and will likely market more aggressively in their card businesses 5) While the company is reducing expenses and buying back stock, these efforts are already in the estimates.
Credit Suisse makes some pretty compelling points on the issues pertaining to AXP's business. However, the company has been able to sustain growth in its loan balances, so while there may be a mismatch in cost guidance there's also revenue upside given a consistent trend in revolving loan growth in the United States.

Source: UBS
The earlier months are seasonally weak, but by the end of the year seasonal promotional activity drives consumption growth, which then leads to a meaningful increase in end of year balances. Consumers then pay off those holiday balances in the months of January and February. Investors can look past the seasonal trends and should focus more on the figure to the right, which shows that on an annualized basis growth has accelerated for U.S. revolving credit, i.e. credit cards.
Needless to say, the issues with cost have more weight on projected earnings. As accelerating credit growth would impact y/y revenue by a percentage point or two, but it doesn't necessarily mitigate a negative $.30 impact to EPS. Therefore, CS could be right here, and it might make more sense to sit this one out folks.