Apple Price Target Raised to $154 From Morgan Stanley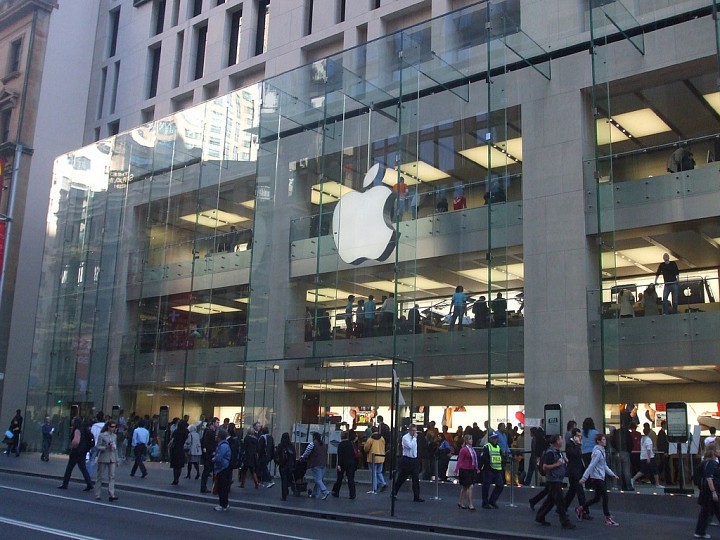 In the past week, Morgan Stanley analyst, Katy Huberty raised her price target from $150 to $154, which is marginally higher, but on expectations that Chinese shipments would likely perform above cons. Her revenue/EPS estimate sits above consensus following survey work they had done with regards to Chinese smartphone owners. That being the case, it's worth noting she makes a very strong case for upgraders and switchers in China and how it may impact FY'18 figures.
Here were some of the major points from her research report:
Even after applying Apple's 74% retention rate, as measured in our most recent AlphaWise smartphone survey, expected upgrades of 43M double from 2016. Second, counter to market belief our analysis suggests Apple is positioned to take net users from local Chinese smartphone brands. In fact, our survey work suggests one in five local Chinese branded smartphone users will switch to iPhone upon their next purchase.
We now see a base case of 72M iPhones shipped in China during FY18, up 27M from the current run-rate. For comparison, Street forecasts embed a 19M global iPhone unit increase during FY18, pointing to meaningful upside. We raise our already above consensus FY18 iPhone estimate to 260M (vs. cons of 241M) which lifts our EPS to $11, 9% above consensus (of $10.13). Our 260M FY18 iPhone forecast reflects 21% Y/Y growth and aligns with the low-end of the 20-30% growth range implied by our supply chain checks.
Of course, I'd welcome more upside to iPhone shipments, rev/acceleration, but even without above cons. Chinese shipment comps, the scenario embedded in most analyst models still suggest meaningful upside over the forward 24-months.
That being the case, traders/investors should be watchful of Chinese Apple trends, as it will impact near-term and multi-year results given enough time. The extent to which still seems difficult to capture, but a decent chunk of Chinese upgraders/switchers = meaningful upside to iPhone shipments.