Reaffirmations Work for Semiconductors Today
So, RBC Capital Markets came out with a pretty interesting note this morning, and essentially they said, "don't worry guys, PC shipments are about as bad as everyone predicted for 2015." 
The semiconductors had a pretty decent day, and while people have to be selective in the space. There's no denying that the market is positioned well for PC shipments either remaining flat or doing slightly worse in FY'16. In other words, comps are easier to work with next year, and many of the semiconductors that are exposed to PCs have caveats. Like the GPU names (AMD and Nvidia) for example, sure the OEM business stinks, but the graphics business is doing great.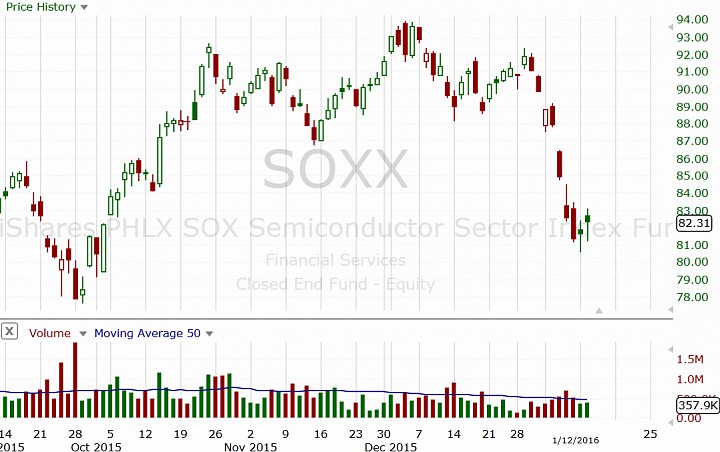 Source: Freestockcharts
On the Intel side, servers look phenomenal, and a wave of positive reports came through with modest estimates from analysts. So, Intel looks positioned to beat on both top line and bottom line, which would result in a sympathy rally for the rest of the PC-exposed semiconductor group.
Quoted from RBC Capital Markets:
We remain comfortable with our PC model that has PC units down ~8-10% in 2015 as we suspect ODM and shipment data could improve in 2016 as comps begin to ease in January 2016 (although we note H1:16 will likely be soft and 2016 could improve as the year progresses).
Yeah so here's how it works on Wall Street. Basically, no additional bad news equals good news on Wall Street.