Downgrading Qualcomm to High Conviction Sell: Initiating $37.65 Price Target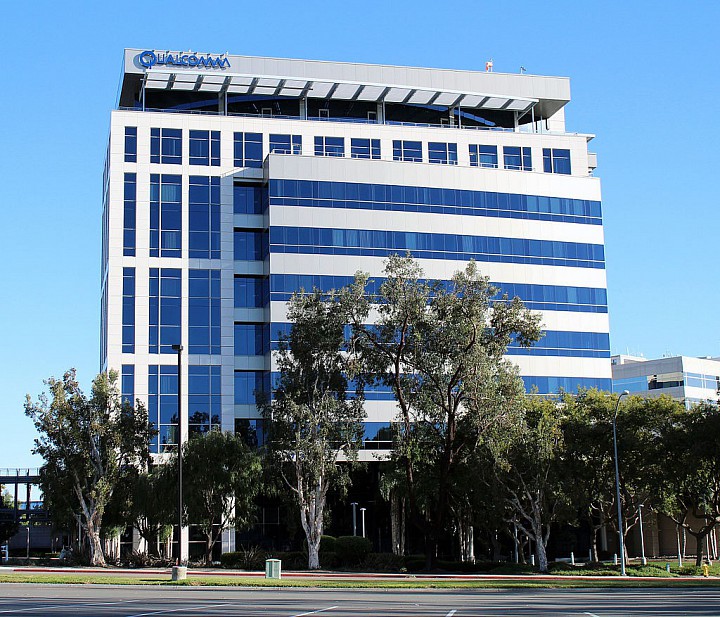 Qualcomm continues to drop in the after hours, and while the guidance offered by the company wasn't exactly awful, I take on the stance that the long-term fundamentals of the company remain challenging given the lack of near term catalysts to sales and on-going efforts to restructure the company doing little to lift shareholder sentiment.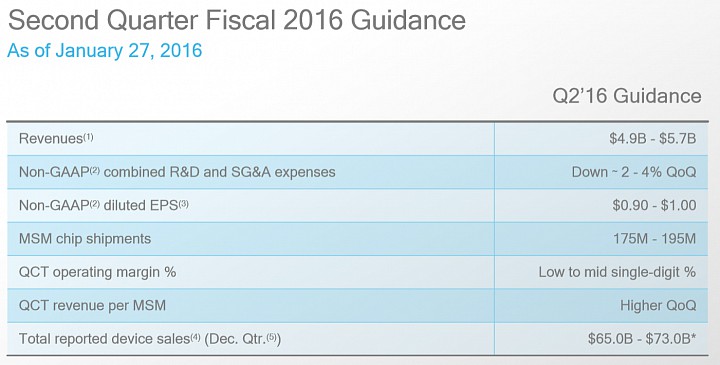 Source: Qualcomm
I've been telling investors to avoid Qualcomm for quite a while now, because the on-going dialogue from management has been, "upcoming quarter is bad, but we'll get everything back in order soon enough." It's really hard to pierce through the optimism behind the investor presentations, but essentially, there's an on-going debate about whether Qualcomm can sustain its margins given the faltering fundamentals of the QTL business as Chinese handset volumes are harder to ascertain as many go unreported. Furthermore, even upon recognizing the impact from sales, the impact on the company's result isn't as promising given the drop off in device ASPs. On the QCT side there was some hope due to some handset wins, but with Samsung transitioning away from Qualcomm, the high-end has proven to be a major headwind. Modelling all of these factors becomes more challenging as Qualcomm is in an inflection point in the current handset cycle, as broader handset forecasts indicate slowing smartphone adds.
Breaking down the quarterly results and the outlook:
$5.8 billion revenue for the current quarter.
Non-GAAP diluted EPS of $.97.
Outlook of $4.9 billion to $5.7 billion revenue
Outlook of $.90 to $1.00 for EPS.
The analyst consensus was anticipating revenue of $5.69 billion and EPS of $.90 for the current quarter. A clear beat, but the outlook wasn't exactly promising. Even if we were to operate at the high-end of the range. The consensus anticipated EPS of $1.02 for Q2'16 and revenues of $5.69 billion. The company would need to report at the high-end of its guidance range at $5.7 billion, which seems extremely unlikely given iPhone guidance was weak, which diminishes the QTL and QCT revenues on the modem front. This has negative implications on Qualcomm's ASP mix going into Q2'16, which again indicates that the company is more likely to report at the mid-point of its guidance range ($5.3 billion revenue). Let's not forget that the upcoming Samsung handsets will come embedded with Samsung's own modem and app processor. Of course, rumors indicate that the upcoming SGS 7 will split between the Snapdragon 820 and the Exynos 8890, which implies that the QCT segment will be hit with additional headwinds in the upcoming quarter especially at the high-end. What's different this year is that the Exynos 8890 will have a CAT 12/13 modem, which mitigate Qualcomm's ability to package a Gobi modem into Samsung's SoC.
Commentary going into the quarter was upbeat, as Morgan Stanley sent me a research note on Monday stating:
Motivations for being conservative will include slightly disappointing iPhone demand on higher prices in international markets and maturing smartphone penetration — our Apple team (led by Katy Huberty) lowered March quarter iPhone shipments to 52mm from 63mm on December 13, 2015. We also contemplate the possibility that the upcoming 4" iPhone may have some versions that are based on new Intel-supplied modem. Further, we expect that Qualcomm will likely limit its assumptions around new design wins. However, from our perspective, we believe that new design wins that had largely been excluded from our estimates will largely offset any disappointing iPhone production, hence our estimate remain unchanged even as we expect the company to initially be more conservative than us.
Morgan Stanley already anticipated that the guidance would be lower than the consensus range, but I really wonder if Qualcomm is just being conservative so it can set itself up for a beat in future quarters? Or if the expectations around iPhone shipments were a little too high given the upset on outlook for Apple's upcoming quarter, which will correspondingly dampen expectations on QCOM's upcoming quarter? I know the management team at Apple mentioned that they had done some pricing recapture to retain its margin profile, but with the entire currency basket lifting the dollar higher by 25% to 30%, I really wonder if the implications on demand are fully embedded into Apple's guidance. The strong brand equity does little to diminish the confines of basic economical laws, and quite frankly, consumer electronics tied to PCs have an elasticity rating above 3.0. This implies that Apple's weakness in shipments will carry into the rest of the year as hedges can only mitigate the near-term FX impact, which implies that shipment demand will weaken quite considerably due to the long-term effects of higher pricing.
Furthermore, I'm certain that the environment will prove to be a lot more challenging for QCOM as Samsung and Apple compose the vast majority of the high-end of the smartphone space, and any incremental opportunities in some of the smaller OEMs translates into ASP compression. I'm modeling a miss on the upcoming quarterly earnings calls.
Call me crazy, but I'm not on your side bulls.
I'm downgrading from sell to high conviction sell. I'm initiating a price target of $37.65 (9.19 times earnings).