Standard & Poor 500 Supported by Macro: Investors Should Stick with Stocks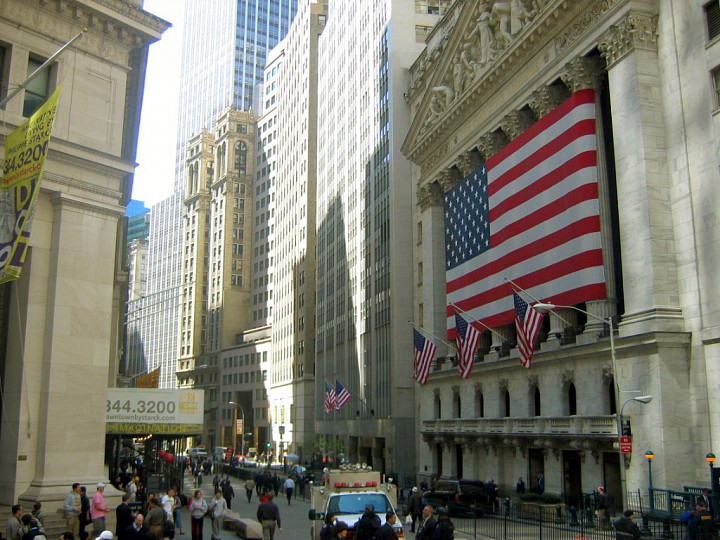 It seems like the broad market based gains are also driven by improving macro fundamentals as recent economic surveys from Morgan Stanley are reasserting the positive bias with heavy concentration of alpha generated from technology and healthcare (this was deduced by a separate report from Bank of America Merrill Lynch). 
That being the case, I'm a pretty big fan of buying stocks here and while new opportunities to buy on dips may present themselves, I advise against over aggressive timing of stocks especially when markets are ticking higher beyond all-time highs. 
It's at these uncharted territories where short-term resistance and support levels become less meaningful as sentiment tends to sustain for much longer and in-line with historical return rate assumptions of around 8% to 10% for the major stock indices like the S&P 500 and the Dow Jones Industrial Average.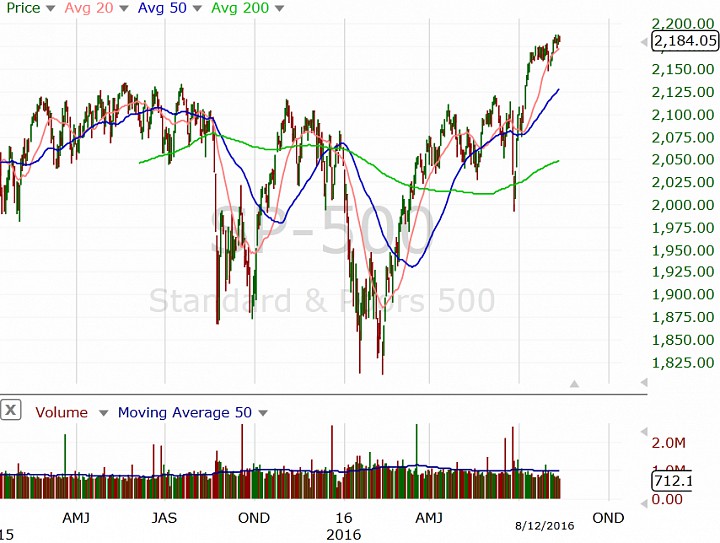 Source: Freestockcharts
I believe the S&P 500 will reach the $2,250 level quite comfortably at the current trajectory. Furthermore, the business sentiment indicators by the sell side are supportive of the current market rally. While I would be selective on allocation, it's worth noting that opportunities still exist.
I have mentioned these opportunities in various articles I have published in the past couple weeks. I still believe are still meaningful opportunities to earn alpha (returns above risk adjusted assumptions). That being the case, investors should also get a little less aggressive on fixed income and look for pockets of overvaluation to short stocks (this helps to hedge the downside risks to an overly exposed growth portfolio).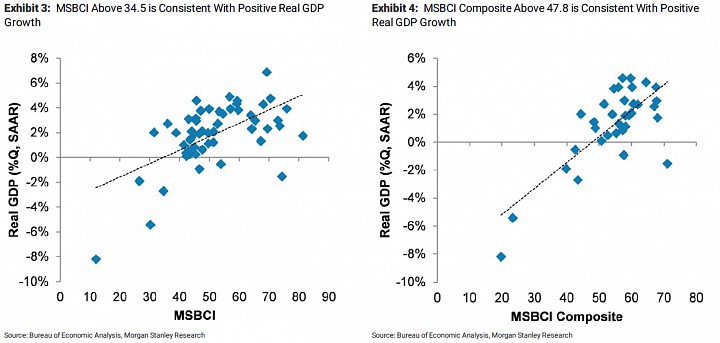 Source: Morgan Stanley
Going into the tail end of the current cycle, a lot of asset managers were allocating more aggressively to cash. And while it's prudent to trim positions when warranted, I still want to reiterate that the positive macro data trends are driving valuations higher. Following Brexit, there haven't been enough negative catalysts to drive stock valuations lower. I also believe that while economic conditions are tepid at best, and bank liquidity ratios are a bit excessive I still think there are enough positive catalysts for some of the more globally exposed S&P 500 names.
Furthermore, I believe there are pockets of opportunity within the small cap space as valuations and growth drivers are more specific to business fundamentals as opposed to market driven returns.
Here was the key highlight Morgan Stanley's report:
The Morgan Stanley Business Conditions Index (MSBCI) rose one point in August to 51, marking the third consecutive month of increases. Sentiment was particularly strong in services industries, with the Services Sub-Index at 64 points, an increase of eight points since July and 19 points since May. The Manufacturing Sub-Index was stable for a third consecutive month at 50.
In another article I highlight my best investment ideas. This only composes my list of long ideas and doesn't include shorts. However, I believe that investors when selective can still outperform the S&P 500 this year. Greater selectivity will be needed to beat the market in the next 12-months as the benchmarks will perform even better when compared to prior year.